By Dayo Adesulu
The trio of Bank of Industry (BoI), First City Monument Bank (FCMB) and Heritage Bank have released N7.2 billion loans to the National Youth Service Corps, NYSC to boost corps members skills acquisition and empowerment goals.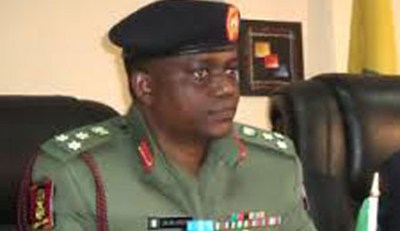 Speaking at the 2015 Batch 'B' stream one, Orientation Course at Ipaja, Lagos, on Saturday, the Director General, NYSC, Brigadier General Johnson Olawunmi said: "The tune of 2 billion Naira by Bank of Industry, 5 billion Naira FCMB Credit Direct, 200 million Heritage Bank, 10 million NYSC Foundation and Bank of Agriculture loan have been given to boost corps members' skills acquisition."
According to him, the efforts put in by the scheme, to get some financial institutions and establishments to key into NYSCs Skills Acquisition and Empowerment goals was beginning to yield result with the granting of loans.
He, however urged the corps members to quickly take advantage of these loans which require their NYSC discharge certificate as collateral by accessing these funds and use it judiciously to start up their businesses.
He maintained that governments solution to the problem of unemployment is Skill Acquisition and Entrepreneurship Development, urging corps members to embrace this initiative as government job is on the decrease.
Olawunmi, however tasked the corps members to avoid unnecessary and unauthorised journeys with an assurance of management commitment for their security and safety. He informed them of the Distress Call Centre which were set up to strengthen security arrangements made for corps members across the country.
Meanwhile, in his welcome remarks the State Co-ordinator Mr.Akhanemhe Cyril informed the Director-General that the corps members since arrival in camp have presented themselves as disciplined and responsible youths.
He averred that the beautiful performance put up by the corps members during the swearing-in ceremony was an indication that they were amenable to discipline and their complete adaptation to the camp environment.