By Victor Ahuma-Young
Governor Ifeanyi Ugwuanyi of Enugu State, has pledged the support of the government and people of Enugu State to Nigerian Breweries Plc, NB, saying the brewery giant played a lead role in the economic and social well-being of the state.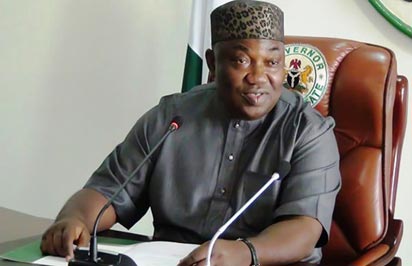 The governor spoke when he visited the company's Ama Brewery alongside his Deputy, Cecilia Ezeilo, Speaker of the Enugu State House of Assembly, Edward Ubosi and other members of the state cabinet.
According to him: "Ama Brewery is a symbol of economic, social and infrastructural prosperity of our beloved Enugu State. It is critical to the industrial development of our state because of the countless jobs it provides and supports and the remitances it makes to government. Enugu State is also a beneficiary of your numerous Corporate Social Responsibility, CSR, interventions which provide a better life for our people."
The governor expressed delight at the prospects of engaging the management of the company to discuss areas of similar interests and to proactively manage concerns to ensure smooth operations for Nigerian Breweries in the state.
He added: "Let me assure you that the government and good people of Enugu State is solidly behind you. We pledge our commitment to the growth of this company which translates to growth and development of our state and people."
Earlier, the Managing Director and Chief Executive of Nigerian Breweries Plc, Mr. Nicolaas Vervelde welcomed the governor and congratulated him on the speed of interventions in the state, especially for flagging off the construction of three roads around the brewery area.
Mr. Vervelde highlighted the significant contributions of Ama Brewery to Enugu State and informed the governor of the support the company needed for its projects, including the planned expansion of the operational capacity of the brewery.
He stressed that "to realize the plans we have, we require a conducive environment, community support and social infrastructure. It is in this respect that I request the partnership of the Enugu State government and our immediate communities as we go forward."
He added that success for Ama Brewery directly translate to success for Enugu State: "Our philosophy of winning with Nigeria mandates that when we succeed, all our stakeholders will also benefit and win."