By Vera Samuel Anyagafu
CONTRARY to the understanding of most Nigerian consumers, many of the substandard products in the country may not have been imported from China after all. Vanguard Consular Advisory,VCA, has authoritatively gathered that the mess we are witnessing in respect of the influx of sub-standard products into the Nigerian market is wreaking havoc on the fortunes of Nigerian importers and consumers.
A few Nigerian importers, especially those who import products from China, are devastated by the deleterious effect on the reputation of genuine brands.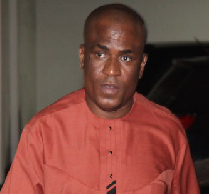 They assert that the way out is for Nigerian authorities to make concerted efforts to restructure and or implement laws that will checkmate and fish out substandard brands in the Nigerian market.
Although, it is clear that not all the importers engage in the act, the devastating effect touches all, especially importers who would not compromise on the standard of goods brought into the Nigerian market. As a result, they demand a quick intervention of the Standard Organisation of Nigeria, SON, to salvage the situation.
Proferring ways the Nigerian government can checkmate the influx of sub-standard and counterfeited brands into the country, China-based Nigerian business mogul and industrialist, Mr Festus Uzoma Mbisiogu, while commending the present leadership of SON, noted that when the director general of SON, Dr. Joseph Odumodu visited China, he stated that the purpose of his visit was to ensure that quality products are being exported into the country from China.
Mbisiogu said, "When you want to make an order from China, they will ask you where you are from. If you say that you are from America, they will give you American standard, if you tell them that you come from Europe, they will give you European standard, but if you say you are African, they will lower the quality, believing that Africans are poor and do not have enough funds to match up good quality products."
He told VCA that the visit of the director general of SON to China was having beneficial effects as a good number of Chinese manufacturing companies are now mindful of the products sent to Nigeria, no matter the pressure from some unscrupulous individuals who are bent on damaging the reputation of good quality products from China.
"In other words, the understanding that all African countries are poor and cannot afford quality brands no longer apply to Nigeria", he said, stressing that "Apart from what SON is doing, the National Agency for Food, Drug Administration and Control, NAFDAC, is also making sure that Chinese manufacturing companies supply only standard products to Nigerians. Recently, some NAFDAC officials visited China to deliberate on ways to stop the iportation of counterfeit and sub-standard brands which are often suspected to come from China."
Continuing, the business mogul, who is also the CEO, Shanghai Construction and Engineering Company and Blue Diamond Logistics, pointed out that 99 per cent of what the world consumes today come from China."In terms of quality, China is number one. There is a speculation that most of the importers specifically demand that manufacturing companies abroad lower the quality of the products they are importing into the county so as to maximize profit and this is a huge challenge to a good number of us who will not compromise on the standard of products we import into our dear country, Nigeria."