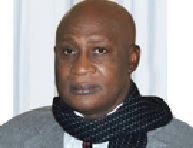 Tunde Disu
By Monsuru Olowoopejo
LAGOS — A witness at the ongoing tribunal of inquiry into the October 12, 2015 civil disturbances that led to the death of Managing Director of Lekki Worldwide Investment Nigeria Limited, Mr. Tajudeen Disu, has demanded that the bullet removed from the deceased body be subjected to forensic test.
Counsel representing Idaso and other 12 communities, Mr. Bamidele Ogundele, made the demands before the six-man tribunal constituted by Governor Akinwunmi Ambode, chaired by Justice Adesuyi Olateru-Olagbegi (retd) in Ikeja.
Ogundele argued the bullet removed from the deceased should be "subjected to forensic test to ascertain whether it was the residents or the police attached to him that shot him. This is to ensure that there is a permanent solution to the lingering crisis."
He noted that though the firearm cannot be easily identified but the bullet removed from the deceased is veritable evidence from the crime scene, arguing that the forensics experts have techniques to identify a bullet from a specific firearm.
The counsel to the community stated that the residents were not responsible for the death of the late managing director, adding that he must have been allegedly killed by the security officers who accompanied him to the scene.
His words: "The late Disu came to the community with 12 mobile policemen to oppress the residents; violating the residents' fundamental human rights."
The late Disu was said to have been shot in the neck. And the bullet was removed at the Lagos State University Teaching Hospital, LASUTH, Ikeja.