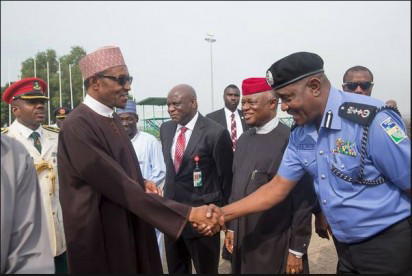 * Says we'll hold FG responsible should there be any civil unrest
Ahead of the Saturday, November 21 governorship election in Kogi State, the national leadership of the Peoples Democratic Party (PDP) has cautioned the All Progressives Congress, APC-led government and the Police Force to note that there is a limit to which the people of Kogi state can stomach the unlawful harassment and detention of its members in the state.
In a statement on Wednesday, by its National Publicity Secretary, Chief Olisa Metuh, the PDP decried that it was worried upon the Save our Soul (SOS) message from its Kogi state chapter, informing the national leadership that the Police is using men of a special squad, to be arresting, beating up and invading homes of key PDP members in the state.
The party said information available to them shows that Police operatives, acting on the orders of the APC government have been hounding, beating-up and arresting PDP members and supporters in Igalamala, Ofu, Dekina, Ankpa, Idah local governments and other areas in the state, ostensibly to intimidate and frighten the electorate and pave the way for some compromised INEC officials to manipulate the electoral process in favour of the APC.
The PDP said: "We want Nigerians and the international community to note that this attack is a clear fall-out from the secret meeting between the Presidency and security agencies and INEC, which we exposed earlier this week.
"The national leadership of the PDP condemns in the strongest possible terms, this reprehensible partisan deployment of state apparatus of power, which is a yet another clear indication that the Nigerian police may have become a compromised instrument in the hands of the APC federal government in its bid to forcefully take over PDP states.
"This intolerable and provocative operation by the Police cannot continue. Kogi state is a known PDP state and our members and supporters as free citizens cannot be treated as prisoners of war in a state where they are clearly in the majority. The people of Kogi state are being pushed to the wall and we invite the entire nation to note the avoidable growing tension occasioned by the desperation of the APC to take over the state.
"Consequently, we hereby state that we hold the Federal Government completely responsible should there be any civil unrest and/or breakdown of law and order in Kogi state or in any other part of the country where they have been exhibiting dictatorial and fascist tendencies."