Kaduna (Kaduna State) – The Inspector-General of Police (IGP), Solomon Arase, said the era of arresting and detaining people based on mere suspicion was over.
Arase made the remark during a familiarisation tour to the Kaduna State Police Command in Kaduna on Tuesday.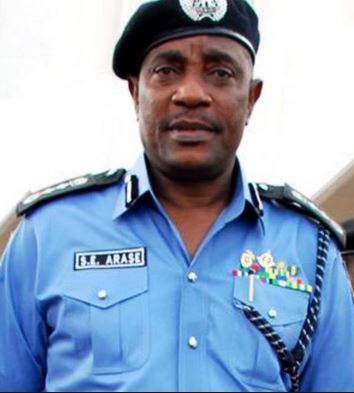 He said it was high time police officers cultivated the habit of being civil and respectful while carrying out their duties to the public.
"You should respect the rights of the people and be civil while dealing with the public.
"The idea of carrying people on suspicion and keeping them in the cell is long over gone.
"I do not subscribe to that and I tell officers that if you don't have any evidence, don't put anyone in custody.
"There must be evidence that the person has committed an offence", he said.
The police boss, while advising officers to ensure strict adherence to the rule of law, said they must respect the views and feelings of the public they served.
"The police must be able to win the heart of every Nigerian as this is the only way to get sufficient information from members of the public, as every officer must be seen to be a person of integrity", he said.
Arase charged the public to promptly report any police officer who might have intimidated them to the relevant Divisional Police Officer.
He promised that the police would continue to fight crime and protect lives and property of the people.
"Nigerians should be rest assured that criminals will not be allowed to overtake the system", he said.
Earlier, Commissioner of Police in the state, Umar Shehu, said the command was facing by inadequate logistics and lack of accommodation for officers.
Shehu also called for reintroduction of dry ration for men on operation, better welfare packages and the establishment of additional area commands and divisional police headquarters within Kaduna metropolis.
"Population growth, urbanisation and infrastructure development have brought the need for increased police presence and effective crime control.
"There is need for two area command offices at Jere town and Sabon Tasha in Kaduna Metro", he said.
He also mentioned Kuyelo in Birnin Gwari, Kidaandan in Giwa and Dakaci, on Zaria road, as areas in need of divisional police headquarters. (NAN)