By Monsuru Olowoopejo
Governor Akinwunmi Ambode of Lagos State said he reads and listen to the criticism against his administration by residents on issues affecting their lives and property in the state, saying soon, their worries would be over.
Ambode in a response to residents complaint through his twitter handle, @AkinwunmiAmbode, said he understand that the residents actions.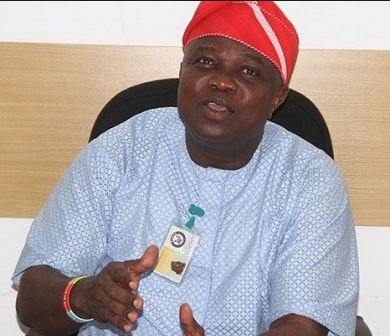 His words "I read and listen to all the criticisms. I try to learn from the positive criticisms and try not to let the abuse get to me because I know that soon enough this will change as our plans and projects unfold.
"It is a challenge and it keeps me on my toes. I also receive a lot of emails. Some complaint, some commend and some make suggestions. That comes with the job. Managing Lagos is a difficult task and it is difficult to make everybody happy at the same time.
"It comes with the territory. We know what we signed up for and we are committed to delivering on our development agenda for Lagos," the governor added.
It will be recalled that at the end of the four-day retreat for commissioners, Special Advisers and Permanent Secretary, Ambode unveiled the state development plans. They were: Economic Development, Infrastructural Development, Social Development and Security and Sustainable Environment.
… plans to re-integrate the South West economy
The governor said "There are some plans to integrate the South West economy. There is an initiative called the Development Agenda for Western Nigeria, DAWN.
"This project is expected to spearhead this. We intend to use this vehicle and other platforms that have been in existence to create a synergy between the states and improve the lot of our people (citizens of South West States).
"We will not restrict the plans (DAWN) to only current APC states.