Global tensions as Turkey downs Russian bomber in Syria
By  Frida Ghitis
Turkish forces  shot down a Russian plane  near the Turkish-Syrian border on Tuesday, dangerously escalating a conflict that is expanding ever more rapidly and unpredictably.
Take a step back and look at what Syria's war has wrought: Only days after the  Paris attacks  — one of the worst terrorist attacks on European soil since World War II — and with the unofficial capital of the European Union, Brussels, still under a partial lockdown, a member of NATO downed a Russia fighter jet.
If this had occurred during the Cold War, we would be bracing for the possibility of a nuclear war. Thankfully, that conflict is over. Instead of dialing nuclear codes, Russian President Vladimir Putin called for an emergency session of the United Nations Security Council while NATO summoned its own emergency meeting.
Don't misinterpret the moves as evidence of calm;  a furious Russia  has called Turkey "accomplices of terror" and Putin warned of "significant consequences." And these are just some of the latest developments in the world's most complicated conflict.
Just after the Paris massacres,  Pope Francis said  the terrorist attacks were part of a piecemeal World War III. But it is the war in Syria itself that is morphing into this century's world war.
The Syrian conflict, which turned deadly in 2011 when President Bashar al-Assad responded to calls for democracy by massacring protesters, has become a global vortex of violence, a black hole that swallows other conflicts. Day after day the number of disputes and rivalries fueling the fighting on that part of the Levant grows, bringing new firepower and more recruits.
It started with pro-democracy activists against Assad's forces; it drew a competing collection of armed opposition groups. It pitted moderates against extremists, and then extremists against ultra-extremists.
It rages with the sectarian fury of Shiites against Sunnis, Arabs against Iranians. Lebanon's Hezbollah, backed by Iran, fights against militias backed by Gulf Arabs. Al Qaeda's al Nusra Front competes with ISIS, the Kurds fight against ISIS and against the Syrian military and Turkey fights against the Kurds, while feebly taking on ISIS and viscerally pushing for Assad's ouster.
And there's much more, with greater geopolitical consequences. There's Russia, the U.S. and the "anti-ISIS coalition," and soon a  France-assembled bloc  to fight ISIS.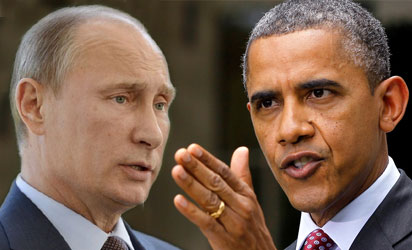 There is both more and less than meets the eye. While Russia and Turkey have boasted of fighting ISIS, the "civilized" world's anointed enemy, the fact is that each has other objectives in mind, which is why Tuesday's shootdown won't be dismissed as an accident in a crowded theater of war.
Russia is in Syria  not to fight ISIS  but to save the Assad regime as a permanent Russian ally. Turkey has two goals: It wants to clip the wings of the independence-minded Kurds, but it also wants to see Assad fall.
And while Turkey's goals differ from those of its NATO allies — particularly because Ankara has largely turned  a blind eye to ISIS, an enemy of the Kurds — the NATO bloc mostly agrees on its antipathy towards Assad.
Then there is an even larger geopolitical contest at play. Russia is working to erode America's standing in the Middle East, advancing Putin's agenda of challenging and defying Washington.
While U.S. President Barack Obama was trying to reassure America that its very measured efforts to contain and degrade ISIS were paying off, Putin sent a massive military force to Syria and recast the conflict. Assad may have been about to fall, but  Putin, now working on the same side as Iran and Hezbollah, made sure that won't be happening any time soon. And now that ISIS has launched attacks in Western Europe, Assad's hold on power looks more likely to survive.
Confused? This is only scratching the surface. Everyone in this fight has enemies and friends on opposing sides.
This is what a world war looks like: strange bedfellows, conflicting agendas, alliances of convenience. And if you think the core of the fighting, the issues and ideologies at stake, seem muddled, try to find out what World War I was all about. Clarity is not a requirement for a world war.
The Syrian World War already involves scores of countries. Last year, the U.S.  assembled a wide-ranging coalition  of more than 60 nations. From South Korea to Australia, governments have participated in varying degrees in the campaign to defeat ISIS.
ISIS, meanwhile, has spread its area of operations. It has also added franchises and its followers have attacked targets around the world.
The Syria-based organization not only controls territory in Syria and Iraq; its followers hold sway in Libya, Egypt's Sinai Peninsula, Nigeria and other parts of Africa. And the list of groups pledging allegiance to the self-styled caliphate  spans tens of thousands of miles, reaching as far as Afghanistan, Indonesia, Pakistan, Algeria and the Philippines.
Many people of many nationalities have died in Syria and Iraq. But ISIS' own terrorist propagandahas broadcast the murder of  Americans, Britons, Egyptians, Japanese, Koreans, Chinese and civilians of other nationalities.
Refugees from  Syria  have settled as far away as  Uruguay,  and terrorist attacks from individuals linked to the Syrian fighters have not only killed people in Syria, Iraq, Lebanon and Turkey,  but also inCanada, France, Australia, Nigeria, Denmark and elsewhere. And let's not forget Egypt, where intelligence experts and Russian authorities believe a Russian passenger plane was deliberately downed just a few weeks ago.
Does it sound like a world war?
The term "world war" obviously conjures the two great conflicts of the 20th century. A striking parallel this time is the reluctance of the United States to get involved — the public wish to stay out, to say, "This is not our fight."
It's impossible to know just how far the analogy will hold. But it's worth remembering that those conflicts only came to an end when the U.S. found it impossible to pretend it was not affected by a brutal conflict raging war thousands of miles from America's shores.
Russia and Turkey refuse to back down
Meanwhile, Russia sent an advanced missile system to Syria on Wednesday to protect its jets operating there and pledged its air force would keep flying missions near Turkish air space, sounding a defiant note after Turkey shot down a Russian fighter jet.
Underscoring the message, Russian forces launched a heavy bombardment against insurgent-held areas in Latakia on Wednesday, near where the jet was downed, rebels and a monitoring group said.
The United States and Europe both urged calm and continued dialogue in telephone conversations with Russian Foreign Minister Sergei Lavrov, a sign of international concern at the prospect of any escalation between the former Cold War enemies.
The downing of the jet on Tuesday was one of the most serious publicly acknowledged clashes between a NATO member and Russia for half a century, and further complicated international efforts to battle Islamic State militants in Syria.
President Tayyip Erdogan made no apology, saying his nation had simply been defending its own security and the "rights of our brothers in Syria". He made clear Turkish policy would not change.
Russian officials expressed fury over Turkey's action and spoke of retaliatory measures that were likely to include curbing travel by Russian tourists to Turkish resorts and some restrictions on trade.
Russian Foreign Minister Sergei Lavrov described it as a planned act and said it would affect efforts towards a political solution in Syria. Moscow would "seriously reconsider" its relations with Ankara, he said.
Jets believed to be Russian also hit a depot for trucks waiting to go through a major rebel-controlled border crossing with Turkey, Bab al-Salam, the head of the crossing said.
Syrian jets have struck the area before, but if confirmed to have been carried out by Russia, it would be one of Moscow's closest air strikes to Turkish soil, targeting a humanitarian corridor into rebel-held Syria and a lifeline for ordinary Syrians crossing to Turkey.
DO NOT WANT WAR
But the Russian response was carefully calibrated, indicating Moscow did not want to jeopardize its main objective in the region: to rally international support for its view on how the conflict in Syria should be resolved.
"We have no intention of fighting a war with Turkey," Lavrov said. Erdogan also said Ankara had no intention of escalating tensions with Russia.
In Paris, where deadly attacks on Nov. 13 claimed by Islamic State prompted France to step up its aerial bombing of the militant group in Syria, President Francois Hollande expressed concern over the war of words between Ankara and Moscow.
Hollande was due to discuss Syria and the fight against Islamic State with Russian President Vladimir Putin in Moscow on Thursday.
"We must all work to make sure that the situation (between Russia and Turkey) de-escalates," Hollande told a joint news conference with German Chancellor Angela Merkel.
Putin said an advanced weapons system would be despatched to Russia's Khmeimim air base in Syria's Latakia province.
"I hope that this, along with other measures that we are taking, will be enough to ensure (the safety) of our flights," Putin told reporters, in an apparent warning to Turkey not to try to shoot down any more Russian planes.
Kremlin spokesman Dmitry Peskov said Russia was forced to fly missions close to the Turkish border because that was where the militants tended to be located. Russian operations would continue, he said.
MUTUAL RECRIMINATION
Turkey said the downed jet had encroached on Turkish air space and was warned repeatedly to change course, but Russian officials have said the plane was at no time over Turkey.
The crew ejected, and one pilot was shot dead by rebels as he parachuted to the ground. A Russian marine sent to recover the crew was also killed in an attack by rebels.
The surviving pilot was quoted by Russian agencies as saying the crew "knew the region like the back of their hand", that they did not fly over Turkish air space, and that there were no visual or radio warnings from Turkey.
The Turkish military later released what it said was an audio recording of a warning to a Russian fighter jet before it was shot down near the Syrian border. A voice on the recording can be heard saying "change your heading" in English.
The Turkish military said it had explained the rules of engagement that led to the downing of the jet to Russian military attaches and had tried to rescue the pilots.
At a business event in Istanbul, Erdogan said Turkey had made a "huge effort" to prevent such incidents but that the limits of its patience had been tested after repeatedly warning Russia about air space incursions in recent weeks.
"Nobody should expect us to remain silent against the constant violation of our border security, the ignoring of our sovereign rights," Erdogan said.
Turkey has been angered by Russian air strikes in Syria, particularly those near its border targeting Turkmens, who are Syrians of Turkish descent.
TRADE TIES
Russia made clear it could target Turkey economically.
"The direct consequences could lead to our refusal to take part in a whole raft of important joint projects and Turkish companies losing their positions on the Russian market," Medvedev said in a statement.
Russia is a major exporter of grain and energy to Turkey, and sends over four million tourists each year to Turkish resorts, second only to the number of German tourists.
The Russian government has already said it will discourage Russian tourists from traveling to Turkey, though the immediate impact will be limited because Turkey is now in the off-season.
But while Russia may mothball deals with Turkish firms and curb imports of Turkish goods, it is unlikely to let the fallout affect energy exports that are the core of their economic relationship.
"Erdogan is a tough character, and quite emotional, and if Russia pushes too far in terms of retaliatory action, I think there will inevitably be a counter reaction from Turkey (like) tit-for-tat trade sanctions, perhaps extending to things like the Russia nuclear deal," said Nomura strategist Timothy Ash.
"But I think there is also a clear understanding that any such action is damaging for both sides, and unwelcome. The ball is in Russia's court now," he wrote in a note.
Source: CNN, Reuters