Taraba state gubernatorial candidate Jummai Alhassan had been celebrated on the Nigerian blogosphere earlier in the year as she battled with her PDP counterpart for the State house.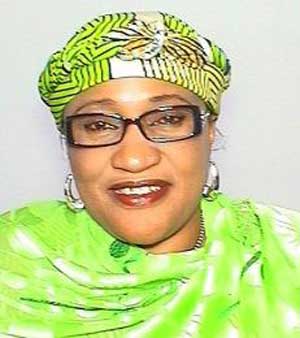 Nigeria was sad when she lost, but now she rules the space once more: This time on account of controversy after the Election Petition Tribunal sitting in Abuja annulled the election of Darius Ishaku as the governor of Taraba State and declared the candidate of the
All Progressives Congress (APC) as the winner of the April 12, 2015 governorship election.
Alhassan, already a minister-designate, had approached the tribunal with claims that the election was flawed.
The Chairman of the Tribunal, Justice Danladi, relying on the report of the Independent National Electoral Commission (INEC) ruled that Governor Ishaku was not properly nominated as the candidate of the People's Democratic Party for the Governorship election.
INEC said that the PDP didn't conduct any primary election for the Taraba State Governorship Election. The tribunal then returned Alhassan of APC as the duly elected Governor of Taraba State, having secured the second highest votes during the election.
Commentators are bitterly divided.