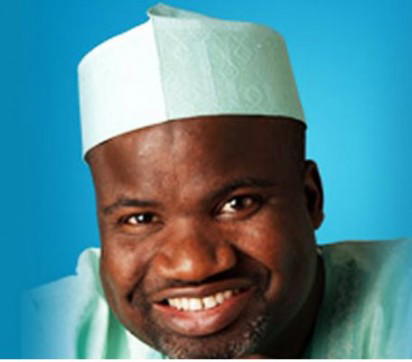 Abubakar Bawa Bwari
…Investigate oil well allocation to NPDC, NEITI tells NNPC
By Michael Eboh
The Federal Government has declared that it plans to harness the developmental benefits of Nigeria's mineral resources through good resources governance.
This was even as the Nigerian Extractive Industries Transparency Initiative, NEITI, called on the management of the Nigerian National Petroleum Corporation, NNPC, to immediately conduct an investigation into the assignment of eight oil wells to the Nigerian Petroleum Development Company, NPDC.
Speaking at the 2015 Sustainability in Extractive Industries Conference in Abuja, Mr. Abubakar Bwari, Minister of State for Solid Minerals, stated that the Federal Government is concerned about developing new ways and strategies in which the countries' solid minerals can be harnessed for the economic growth and development of the country.
He said, "We must take necessary action to reposition the sector for sustainable growth as well as maximize the developmental benefits of the sector. This includes improving on human capacity development required to drive the sector; fix the infrastructure deficit and show political and micro-economic stability."
Also speaking, Acting Executive Secretary of NEITI, Mr. Ogbonnaya Orji, alleged that the oil wells were assigned by the NNPC to NPDC without monetary consideration.
Orji further called on the NNPC to ensure that adequate metering infrastructure is put in place to ensure the accurate measurement of Nigeria's crude oil output.
He said, "NEITI applauds the sweeping reforms so far carried out and expects that the new team in NNPC will find courage to implement all other NEITI recommendations in the reports.
"These include installation of modern and standard metering infrastructure to measure crude production. The pending issues of assignment of over 8 oil wells by the NNPC to NPDC without consideration to value for money.
"The new team in the NNPC needs to conduct an investigation into this transaction as recommended by NEITI."
He commended the present administration for the fact that  remedial issues identified in NEITI's audit reports are been used as guiding documents in the on-going reforms of the sector.
According to him, we  are particularly delighted that our recommendation for the unbundling of the Nigerian National Petroleum Corporation (NNPC) is being implemented, adding that it is noteworthy that the restructuring of the NNPC is being handled by Nigerians with exceptional competence and integrity to man the sensitive organs of the national oil company.
He said, "Other recommendations of NEITI Reports being implemented include the restructuring of Domestic Crude Allocation, Oil Swap, Offshore Processing Agreement (OPA), the Fuel Subsidy Regime and the review of the management of the Joint Ventures Cash Calls.
"We are equally delighted that the present administration under the leadership of President Muhammadu Buhari has embraced the Treasury Single Account (TSA).The interest and concern of NEITI is that over 70 per cent  of the revenues to be managed under TSA are derived from extractive industry.
"NEITI also commends the directive on remittance of loan repayment and dividends from the Nigeria Liquefied Natural Gas (NLNG) to the Federation Account. The reforms so far in the oil and gas industry inspire a lot of hope and optimism."