By Chioma Onuegbu
Uyo—OPERATIONS will soon commence at the multi-billion naira Ibom Specialist Hospital, in Uyo, Akwa Ibom State, with the arrival of medical experts from outside the country.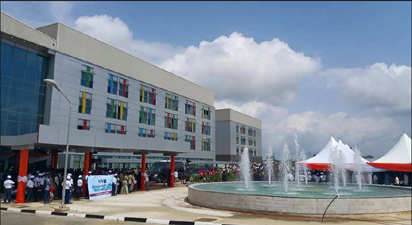 Conducting newsmen round the hospital facility, yesterday, Commissioner for Health, Dr. Dominic Ukpong, accompanied by the expatriates, said operations would start immediately after the test-run of the equipment.
Ukpong explained that many reasons such as taking care of practising license for the expatriate medical team, immigration and some logistic, delayed the take-off of operations at the hospital after it was commissioned in May, 2015 by the immediate past administration.
He said: "Those were some of the things we needed to put in place and now we have met those requirements that is why we are starting. As you can see, this is a multi-purpose specialist hospital with different sections. Doctors in charge of the different sections are here to test-run the medical equipment."
"This is to ensure that the medical equipments are in order. And as soon as they complete that we will commence operations. But I can assure you that the equipment we have here are the latest and second to none in Africa."
The Commissioner said that he was optimistic that with the capacities the medical experts recruited and the quality services that will be offered that the hospital will in a short time become a reference point in the whole of Africa.