Coordinator of the Chevron Tennis Clinic, Chris Enahoro has urged the Commissioner of Police in Lagos, Fatai Owoseni to call his men to order over their provocative and unguarded comments on the circumstances that led to the killing of the mother of Angel Macleod, Beauty Nwankwo by a policeman on October 26 in Victoria Island.
Speaking against the backdrop of the latest comments attributed to the Lagos State Police Public Relations Officer (PPRO), Mr Joe Offor, who was quoted to have said that "the story we have, however, is that the policeman and the woman lived in the same compound on Victoria Island. They had been having issues. They had another quarrel and the woman attempted to dispossess him of his gun. During the struggle, the gun exploded. The woman was hit. She later died", a livid Enahoro said he found the aforementioned comments highly provocative and untrue.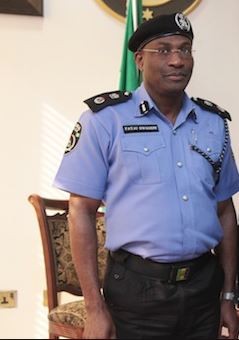 "Having read the comments of the Police Public Relations Officer in Lagos on the circumstances that led to the death of Beauty Nwankwo and a similar statement that was made by the CP, I note that these statements are very provocative and are not acceptable to the late Beauty Nwankwo;s family and friends, who have vowed to carry out a relentless offensive against the trigger-happy Mopol, who sent defenceless Angel Macleod's mother to her grave at the young age of 38 years.
"It is incontrovertible that the deceased was wilfully killed by the Mopol because the only eye witness has always maintained that the officer shot her at point-blank range during an argument", added a bitter Enahoro.
Speaking to Sports Vanguard, Enahoro said the Policeman has bitten more than they can chew with the unprovoked murder of an innocent woman and must pay the ultimate price to server as a deterrent to others
Noting that "killings by men in uniform have become so common place that the perpetrators of these crimes are now emboldened to simply kill and go, confident that nothing will happen", the former President of the Nigeria Cricket Federation said "this is how cheap lives have become in Nigeria, under the very men who are supposed to guarantee our security with guns paid for by the government with taxpayers money".