By Gabriel Enogholase
BENIN—AS the crisis over who collects revenue from Edo State Tipper Drivers Association deepens, Governor Adams Oshiomhole has been urged to intervene in the matter before it degenerates into violence.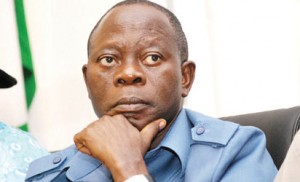 It was gathered that there was a violent clash last week between a group that called itself, "Edo Tipper Owners Association" and Destiny Ventures, led by one Shaba, appointed by the state government for the collection of revenue from tipper drivers at one of its locations.
No fewer than 10 vehicles were alleged to have been destroyed in the fracas.
The Edo State Tipper Drivers Association, in a petition to the governor through their counsel, Olayiwola Afolabi, expressed surprise at the turn of events when some individuals under the aegis of Edo Tippers Owners Association mounted a road block and began to issue out tickets.
They alleged that the men when confronted alleged that it was the governor, himself who authorized them to collect revenue from the tipper drivers.
"Sir, we appeal to you to publicly clarify the true position as to the legitimate body given approval to collect ticket from the Tippers drivers as this has caused serious squabble in the state and can further lead to the breakdown of law and order as these masquerading hoodlums have capitalized on the unrest to carry out the destruction of lives and property."