Offers 200 Nigerians free paid trips
She has been given a task to strengthen the tourism and cultural relationship between Nigeria and Dubai, United Arab Emirates since joining Dubai's Department of Tourism and Commerce Marketing (Dubai Tourism) mid last year, today, the hard-working Nigerian, Ms. Stella Obinwa, has thrown all her energy into the job.
As the Regional Director – Africa, she is currently in Nigeria to create awareness about the 2016 Dubai shopping festival to the world, particularly to those who love shopping, entertainment and family fun. In this interview with JIMOH BABATUNDE, Ms. Obinwa says Dubai is ready and willing to receive the high influx of Nigerians and foreigners set to grace the festival and also to experience the best tourism and hospitality treatment. Here is an excerpt:
ON what Dubai tourism is offering Nigerians
Nigerians love visiting and shopping in Dubai. Nigeria has a huge population of about 170 million people; however, the traffic from Nigeria to Dubai is less than 300,000 people and it is typically the same set of people. What Dubai tourism is trying to do is to expand that market to enable more Nigerians to experience Dubai. We want to extend that experience to others.
In August, Dubai Tourism started with the consumer market for entertainment in Port Harcourt where we identified random winners to go to Dubai for a music concert that was being hosted by African artists through a raffle draw. In January next year, we are taking consumers who are interested in shopping, about 200 of them to Dubai for the shopping festival. Also, in subsequent months we will take our consumers who are interested in education, consumers from the media, and consumers from different business segments to Dubai to experience the potentials of the emirate. Dubai has something for everybody regardless of your career paths, your gender and your status in life. We feel if we showcase the city to you, you will come to Dubai.
On the Dubai shopping festival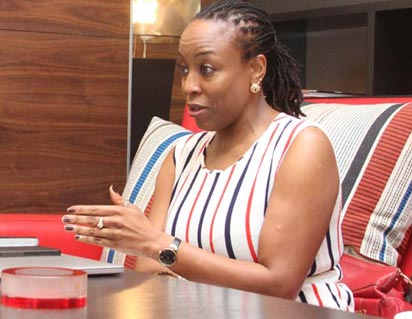 First launched in 1996, Dubai Shopping Festival has grown to become one of the largest shopping, fashion and entertainment extravaganzas in the world, with exciting activities such as musical concerts, sports shows and fashion displays. What we have discovered is that Africans come to Dubai, but not many are aware that in certain month of the year, there is the Dubai shopping festival; where all the retailers are mandated by the government to run discount programmes as much as 70% on regularly priced items. So, we want Africans to experience the shopping festivals and then become regulars.
As a demonstration of our commitment, Dubai tourism will pay for 200 Nigerians to come for the 2016 Dubai shopping festival. Tagged the "Dubai Shopping Festival Give away" promotion, Dubai Tourism plans to reward Nigerians who are keen travellers with thrilling shopping experiences in Dubai. Over the past decade, Dubai has developed into a leading shopping destination offering visitors a wealth of unique experiences and opportunities.
The package includes flights, tickets to some of Dubai Shopping Festival's events, hotel accommodation and visa application – all paid for by Dubai Tourism.  The festival is not all about just shopping, but includes musical experience; gastronomy experience and much more. Even if you don't want to shop there is so much more to do as we have planned programmes for a holistic experience of Dubai.
On the market segment
Dubai tourism Board is segmented by market, because what appeals to the European market might not appeal to the African market. So we are charged to define what appeals to our market and then work with the local operators to create those contents.
So, for Africans coming to Dubai, they can experience fine African cuisines in African restaurants now opened in Dubai after shopping. More so, we have designed other activities that specifically address the needs of Africans that we will highlight in the media so that they can experience Dubai from different perspective.
Eventually, there will be Dubai tourism Africa page online for intending travellers to Dubai to source for information on the array of opportunities they can explore while in Dubai.
On the cuisine
Every cuisine is represented in Dubai. The African cuisine was a little bit weak, but I can tell you that in the last three months it has become so strong, especially with the opening of a new African restaurant.
Now, any time Nigerians come into Dubai, they can experience it. For instance, where ever I travel to, by the second day, I must look for a place to eat Nigerian meals.
Collaboration with travels and tour operators
Dubai tourism does not own any product; we don't own an airline, hotel or ground transportation. We work with the local tour operators in both countries to enable them travel.
Here in Africa statistics shows that 95% of travel, is booked through the travel agents; that means if you want to enable Africans to travel to Dubai, you must have a relationship with the travel agents.
Part of our agenda is to establish such relationships as we are going to be working closely with National Association of Nigeria Travel Agencies (NANTA) and it is not exclusive.
We are going to work with any travel agency that needs help in improving their businesses; tour operators who will help in increasing traffic to Dubai are welcome on our platform. We are bringing travel agents from Dubai to come and meet their counter parts here so that they can develop that relationship on their own.
Rating of tourism in Africa and Nigeria
Frankly, we are all in different developmental stages; it is a journey that is heading somewhere. It does not matter who gets there first, but we are going to get there. Is Africa a little bit behind? Yes. But that has to be understood because we have been focusing on other things. As we take care of the infrastructure, our tourism will grow because Africa's countries have so much heritage and history to offer the rest of the world.