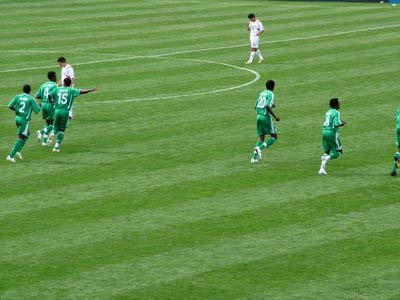 Lagos – Banjo Kamiludeen, the Technical Director, Nigeria Deaf Football Association (NDFA) on Monday blamed its late departure for the West African Deaf Football Championships in Togo to paucity of funds.
Kamuludeen said before the team's departure on Sunday that the National Sports Commission (NSC) had approved the trip but unfortunately there were no funds attached.
He said the championships holding from Nov. 21 to Nov. 30 was being organised by West Africa Deaf Sports Union.
"It's unfortunate that our `fire brigade' approach has been replicated in this championship; Nov. 21 is the arrival date but we are leaving behind the specified date.
"We submitted our proposals early enough to the ministry, which they approved but the truth is that the approval did not come with funds for the competition.
"This prompted us to make extra efforts to raise money, so as to go for the trip; we give thanks to God that the people we approached have supported us,'' he said.
Kamuludeen, however, commended individuals and corporate bodies for the assistance to the team.
"The general response has actually been poor but we still thank those who in one way or another supported us while in camp.
Kamiludeen said the team was in camp for three weeks in Lagos, as part of preparations for the championships, stressing that the players had enough training.