President Muhammadu Buhari on Monday, debunked claims by Peoples Democratic Party (PDP), on plans to rig Saturday's governorship election in Kogi State in favour of the All Progressives Congress (APC).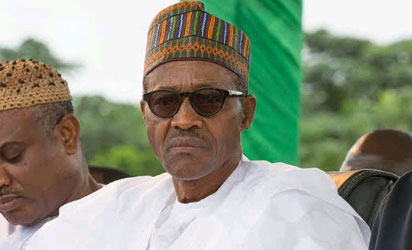 The PDP, in a statement yesterday, by its National Publicity Secretary, Chief Olisa Metuh, had raised an alarm over what it described as plot by the APC and the Presidency to rig the elections in favour of the APC.
According to Metuh, the party had information that the Presidency convened a clandestine meeting with the electoral umpire, the Independent National Electoral Commission (INEC) and security agencies, perfect plans to rig the election.
But in a swift response today, Buhari's spokesperson, Mallam Garba Shehu, explained that the motive behind the 'five-minute meeting' President Buhari had with the nation's electoral umpire and the police, was aimed at having credible election in Kogi State on Saturday, November 21.
Shehu said the president called the meeting to inform INEC and the police that "he expected nothing short of a free, fair and credible election."
According to him, the president reminded the two agencies of his experience in the past as he sought to be elected president and urged them not to allow manipulation of any kind during the election.
"He said he suffered election manipulation in 2003, 2007 and 2011 and would not like to have any Nigerian go through that again," Mr. Shehu said.
He also said Mr. Buhari warned against intimidation of voters in anyway, and expressed readiness to bring to justice anyone found undermining the rights of citizens.
"The meeting was short and straight to the point. It ended after five minutes," Shehu said.
He said only Mr. Buhari spoke at the meeting.
The presidential spokesperson called on Nigerians to "be wary of the PDP's fruitless attempts to destroy national institutions President Buhari is determined to rebuild."
He accused the PDP of making unfounded allegations against some institutions of government.
"They (PDP) started with the courts, then the EFCC, then onto the police and now they are on the one-week old INEC.
"When will PDP allow our national institutions to do their job?" he asked.
Recall that the PDP in its statement yesterday, alleged that INEC and the police were ordered "to use official and unofficial means necessary to ensure victory for the All Progressives Congress in the November 21 Kogi governorship election."
The PDP added, "We have incontrovertible records of separate meetings, late last week between the Presidency and the new INEC leadership as well as with some top security officers, which were coordinated by the Secretary to the Government of the Federation (SGF), Engr. Babachir Lawal, who boasted that he has President Muhammadu Buhari's orders to ensure that Kogi State is wrestled from the PDP by all means."