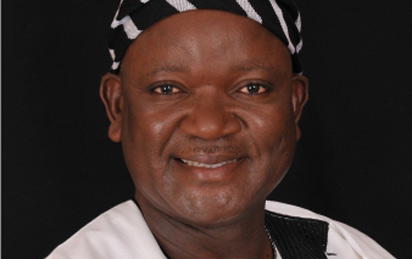 *Ortom
The Court of Appeal sitting in Makurdi, on Wednesday upheld the verdict of the Election Petition Tribunal which affirmed the qualification and election of Samuel Ortom as governor of Benue State.
The governorship candidate of the Peoples Democratic Party had asked the court to reverse the tribunal's judgement and declare him winner of the April governorship election in the state.
He said that the tribunal erred in its judgment as Mr. Ortom was not qualified to contest in the election.
He said Mr. Ortom was not validly nominated by the All Progressives Congress to stand for the election.
He had sought a declaration by the appellate court to set aside the tribunal's judgement which had dismissed his petition for lack of merit.
Mr. Tarzoor had also asked the court to direct the Independent National Electoral Commission to declare him winner of the April governorship poll.
In its argument, the APC had insisted that its candidate was validly nominated in conformity with the requirements of the Electoral Act, 2010, adding that the burden of proof rests on the shoulders of the appellants.
All parties in the case – APC, PDP, INEC – had filed cross appeals and cross appellant appeals challenging certain aspects of the tribunal's judgment.
However, in a unanimous decision read by Justice Mohammed Garba, the court dismissed the appeal in its entirety for lack of merit.
Mr. Garba said the appellants failed to discharge the burden of proof which rested on them, in line with the legal dictum that " he who alleges must prove", adding that the lower court was right in dismissing the petition.
Reacting to the judgment, counsel to the PDP, Donald Kertyo, said his team would test the ruling at the Supreme Court.