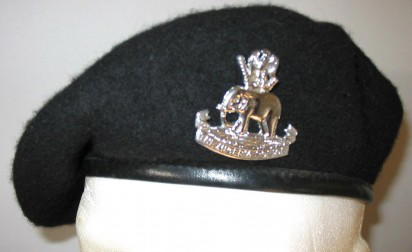 By Ifeanyi Okolie
LAGOS—Two suspects who specialised in diverting and  receiving stolen goods from Apapa Sea Port, have been arrested by men of the Special Anti-Robbery Squad, SARS,  Zone 2.
The suspects, who were identified as Benson Odefila and Amaechi Enemmuou, were apprehended recently after they stole musical equipment loaded in a 40-foot container, valued at N19.5 million.
Vanguard gathered that a truck driver contracted by the owner of the container to transport it to his warehouse, after it was cleared at the sea port, diverted and sold it to the suspects for N600,000.
The Assistant Inspector General of Police  in charge of Zone 2, Bala Hasan, who paraded the suspects before newsmen, disclosed that he received information revealing that some hoodlums had diverted a certain container with goods worth N19.5 million to an unknown destination within Lagos State.
The AIG added that he directed the officer in charge of SARS, Zone 2, Peter Gana, to trail and apprehend the suspects.
" Through surveillance and the aid of technology, one Benson Odefila was arrested at Ajangbadi area of Lagos and during interrogation, he confessed to the crime and mentioned one Amas and two others as members of his gang.
''He also disclosed one Amechi Enemmuou as the receiver. He was arrested and he led operatives to recover all the goods. He is currently working on arresting all the remaining members of the gang, " the AIG said.
When Vanguard interviewed the suspects, they admitted committing the crime but the receiver,   Amechi, blamed greed for his involvement.
He told Vanguard that the price for which the goods were sold to him was difficult to resist.
He said:  "I am a trader and I deal in motorcycle parts at Oyingbo Market, Ebute Meta.  It was Odefila that brought the business to me. I don't know him, it was a woman who buys goods from me that linked him to me.
''Sincerely, he told me that the goods were stolen from the sea port and that they were ready to sell it at a give away price. I asked how much and he said N2 million.  But I told him that all I could afford was N600,000 and they agreed.
''I gave the money to Odefila and I took procession of the goods, but a few days later, he brought policemen to my house and I was arrested. I regret getting myself into this mess.''