US Vice President Joe Biden announced Wednesday he will not run for the White House in 2016, ending his life-long political dream and months of fevered speculation that has split Democrats.
His decision not to seek the party's nomination appeared to make frontrunner Hillary Clinton's path significantly clearer.
"I believe we're out of time, the time necessary to mount a winning campaign for the nomination," Biden said in a statement at the White House flanked by his wife Jill and the man he had hoped to replace, President Barack Obama.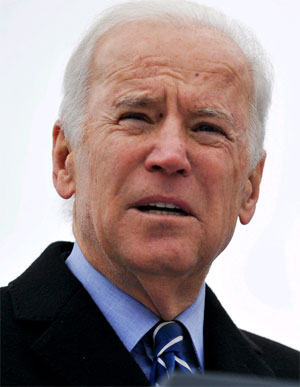 Biden's months of deliberation had coincided with intense mourning for his late son Beau, who succumbed to brain cancer in May, and significant Democratic disillusionment with Clinton.
Standing just steps from the Oval Office in the sun-bleached Rose Garden,Biden said that thoughts of Beau now brought a smile to the lips before a tear to the eye, but the political clock had already run down.
This late in the game, the 72-year-old former senator and two-time presidential candidate may have struggled to garner cash, endorsements and a campaign team to rival Clinton.
Instead he sought to play the party elder.
"While I am not going to be a candidate, I will speak out clearly and forcefully as to where we stand as a party and where we need to go as a nation," he said.
But there was obvious regret at seeing a dream dashed, with Biden sketching out what a working class kid from hardscrabble Scranton, Pennsylvania would have done as the principal occupant of 1600 Pennsylvania Avenue.
First, he said, was a "moon shot" to cure cancer.
"It is personal," he said, adding: "I know we can do this… because there are so many breakthroughs just on the horizon in science and medicine."
"I would have wanted to have been the president that ended cancer."