President Muhammadu Buhari on Thursday said Nigeria needs leaders with integrity, transparent character, faithfulness and other godly attributes to overcome her current challenges.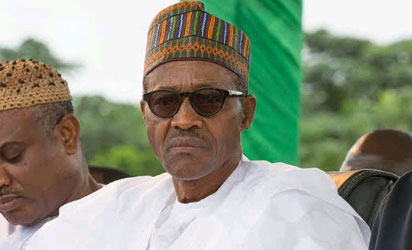 Speaking at the sixth Annual Prayer Breakfast organized by the Christian Legislators Fellowship of Nigeria in Abuja, Thursday, the President said great leaders follow godly principles.
Buhari, who spoke through the Permanent Secretary, Office of the Secretary to the Government of the Federation, Ibukun Odusote, said, "The time has come for Nigeria to have godly leaders in a permanently changing world. Change, though usually resisted, is the most constant component of life.
"Thus the need of a Godly leader in our ever changing world cannot be over- emphasized. Whenever God's people have been without godly leadership, the result has been disastrous."
The President continued: "Throughout scripture, God has given us various principles for godly leadership.
"Godly leaders serve others instead of demanding to be served. Godly leaders need to accept the responsibility which God has given them, and a godly leader must be a man with godly commitments, conduct, character and convictions.
"Your Excellencies, Distinguished ladies and gentlemen, if you love Nigerians, please choose to feed them, not just by words but by your actions at the National Assembly, in the various offices, in the market, in the streets and most especially in the church of God."