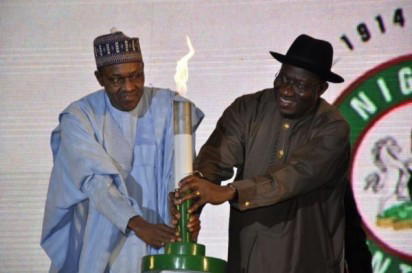 One Nigeria
The Board of Trustees of Arewa Consultative Forum (ACF), under the chairmanship of Mallam Adamu Fika, has re-affirmed its commitment to the indivisibility of Nigeria.
They made this affirmation in a statement issued yesterday, in Kaduna, and signed by the National Publicity Secretary, Alhaji Muhammad Ibrahim.
The statement noted with dismay, the recent embarrassing and divisive statements from some elder statesmen which are capable of causing disaffection among the various components of Nigeria.
It advised such elements to employ civility and caution in their utterances for peace and harmony to prevail in our fledgling democracy.
In particular, the statement was unhappy with the activities of MASSOB and other ethnic agitators who are fond of calling for disintegration of the country after 55 years of independence.
ACF reaffirmed its belief in one Nigeria and the need for all hands to be on deck to move the nation forward.
It also lauded the effort of the Federal Government in tackling the Boko Haram insurgency through the joint multinational military task force of the Lake Chad Basin Commission, global counter terrorism support by the international community and the gallantry of our military and other security agencies.
ACF also condemned the rampant kidnapping and ritual killings of innocent people and urged the security agencies to not only track down perpetrators of such crime but ensure that they are brought to book.
It added that steps should be taken by the Federal Government to investigate and prosecute the perpetrators.