The Federal Government has said that it would relax its rule on the Treasury Single Account (TSA) implementation to give special attention to security agencies.
Speaking in Abuja on Friday, when he received the Inspector General of Police (IGP), Solomon Arase, in his office, Accountant General of the Federation (AGF), Ahmed Idris, explained that special attention would be given to security agencies in the implementation of the policy in view of the recognition of security of lives and property as one of the cardinal agenda of President Muhammadu Buhari's administration.
Recall that since the commencement of implementation of the policy, the Accountant General of the Federation (AGF), Idris, had insisted that there was no exemption for any government ministry, department and agency (MDA).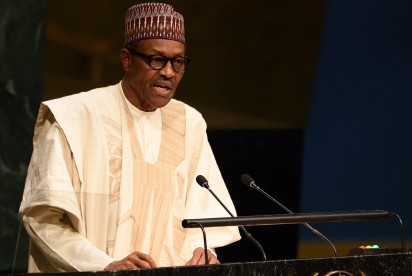 Idris has restated on several occasions that compliance with the policy directive was compulsory.
All government MDAs are expected to ensure that all revenues realised from their operations were remitted in the Consolidated Funds Account with the Central Bank of Nigeria (CBN).
Although some revenue generating agencies have made cases for the policy to be relaxed to accommodate their peculiar needs towards discharging their responsibilities, the AGF had refused to buckle.
However, the AGF, who although did not give details of what the special attention would entail, identified the security institutions that would benefit from the concession.
They include the Police and the Armed Forces to enable them continue to successfully deliver on their respective mandates of securing the country.
The AGF said his office was aware of the enormous responsibility the security agencies were facing in the fight to contend with armed robbery, insurgency, kidnapping and other societal vices.
Idris said: "Government will ensure that the release of monies required for the execution of all special operations aimed at overcoming these evils were not in any way affected by the implementation of the TSA."
He reassured the MDAs that the policy on the TSA was not meant to hamper their activities, but to entrench a more transparent, efficient and robust management of public funds towards the speedy realization of government plans and programmes.
While commending the Police for complying with the directive on the TSA, the AGF urged the agency to embrace more scientific and electronic means of carrying its transactions and businesses.
He explained that the era of carrying money in sacks to payment points were gone, adding that the TSA would compliment the existing electronic payment platforms.
Earlier, the IGP, Mr. Arase, commended the Office of the AGF for its support to the MDAs, particularly the Nigeria Police in the implementation of the TSA.
He however solicited the support of the AGF in the sustaining their special operations on counter-terrorism and other crimes as well as early settlement of staff salaries.