O oni Ogbooru, after reigning for 70 years, was deposed, and he left for Ife-Odan, where he settled with his family and followers. Six princes of other dynasties were appointed successfully within a year and all died uncrowned, without completing the coronation ceremony. The throne was therefore boycotted. 
Ile-Ife, as a religious and cultural matrix of the Yorubas and its cradle, has unique importance in its history. Many, if not all Obas in Yorubaland, left Ile-Ife for their various settlements. The recent nomination, of Ooni elect –Adeyeye Enitan Ogunwusi, a forty-one year old real estate magnate and Prince from the Geisi Ruling House of Ile-Ife did not come easy. He would become the 51st Ooni of Ife after fulfillment of all processes for the exalted stool.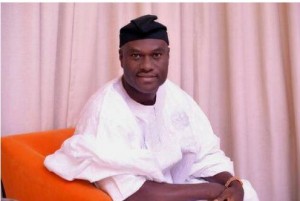 He had even contested the seat with over 20 contenders, including his forty-eight year old brother, Adetunji. Before Ogunwusi's appointment, the last descendant of Geisi Ruling House, that occupied the position, was Ooni Derin Ologbenla, who reigned from 1880-1894.
Ologbenla was succeeded by Oba Adenekan Olubuse I, from the Ogbooru Ruling House, who also was on the throne between 1894-1910, while the Lafogido Ruling House, produced his successor, Oba Ademiluyi Ajagun, who reigned from 1910-1930.
Oba Titus Martins Adesoji Tadeniawo Aderemi, from Osinkola Ruling House, succeeded Oba Ademiluyi Ajagun and reigned between 1930 and 1980. Oba Okunade Sijuwade II, who succeeded Adesoji Aderemi, was also on the throne from December 6, 1930, to July 25, 2015.
It is interesting to note, that when Ooni Adenekan Olubuse I, died in 1910, he was succeeded, by Prince Adekola, from the Osinkola Ruling House, who only reigned, as Ooni Elect in the Ipebi for two months. He did not come out of the Ipebi (the traditional period of seclusion, tutelage, and performance of traditional rites). He was quickly succeeded by Ooni Ademiluyi Ajagun (1910-1930), from the Lafogido Ruling House and after that, Adesoji Aderemi (1930-1980) from the Osinkola Ruling House.
Principally, since the reign of Lajamisan as the Ooni of Ife, the crown has remained in his family through his son, Lajodogun. Lajodogun begat three sons, who succeeded him one after the other. They were- Lafogido, Osinkola and Ogbooru. The Geisi Ruling House is an adjunct of the Ogbooru Ruling House.
Ooni Ogbooru, after reigning for 70 years, was deposed, and he left for Ife-Odan, where he settled with his family and followers. Six princes of other dynasties were appointed successfully within a year and all died uncrowned, without completing the coronation ceremony. The throne was therefore boycotted. They had to resort to Ifa consultation, and they were instructed to recall King Ogbooru -the deposed Ooni.
All efforts to recall him failed, the old man bluntly refused to return. They approached Moropo, his eldest and beloved daughter, to beg him to come back and she succeeded in gaining her father's ears, but instead of returning at his old age, he agreed to bless Geisi- Moropo's son as his successor, if the Chiefs of Ife would accept him.
The chiefs were glad to hear the news, and they accepted him. Geisi was blessed, by his maternal grand-father and was instructed to remove certain things, at certain places in the palace and the gate, before his proclamation. After carrying out the instruction, he presented himself and was proclaimed king and successor of his deposed grand –father. He had a successful reign.
This was how the Ife ruling houses became four, namely (i) Lafogido (ii) Osinkola (iii) Ogbooru and (iv) Geisi. The Lafogido branch has produced:- Lafogido, Dejinle, Olojo Agbele, Akinmoyere Odunle, Wunmonije, Adegunle Abeweela and Ademiluyi Ajagun. The Osinkola branch had also produced:-Osinkola, Aribiwosi, Ojigidirin Lambuwa, Adekola (who died in Ipebi within two months) and Adesoji Aderemi Atobatele.
The Ogbooru branch has produced:-Ogbooru, Gbanlare, Adenekan Olubuse and Sijuwade Olubuse (immediate past Ooni). The Geisi Ruling House had produced:-Geisi, Agbedegbede, Gbogbajo (Ajila), Degbin Kumbusu, Orayigba (Ojaja), Derin Ologbenla. The Geisi Ruling House has also now, produced the Ooni elect, Ooni Adeyeye Enitan Ogunwusi.
It is an interesting historical coincidence, that the two previous Ife monarchs and the new monarch-Enitan Ogunwusi were destined for the Royal Stool of Ile-Ife, right from birth. On the day of Adesoji's birth on the 15th November 1889, his father, Prince Gbadebo Osundeyi, had just arrived from a war expedition and as a gifted seer, Prince Osundeyi, carried the baby onto his lap, gazed intently at his face and was happy with what he saw.
He instructed Adekunbi – (Adesoji's mother), to search for red beads, which they presented to this special baby, pronouncing him an Ooni, who is, however, an ancestor Ooni, who had come back through their family. Prince Osundeyi, named this unusual baby, Tadeniawo Ayinla Aderemi, who took his first footsteps at seven months and started walking. As a restless spirit, everything about Aderemi was quick and fast.
He started schooling in Jan 1900 at the St. Philips School, Iyekere, Ile-Ife. He left School in 1906, became a pupil teacher in 1907 and immediately registered with an overseas correspondent school for private tuition, backed up by private lessons with the Late    Bishop A. B. Akinyele, from whom he paid regular visits in Ibadan.
As an interesting corollary, Alayeluwa Oba Okunade Sijuwade II was born on the 1st January 1930 to Prince Adereti Olubuse and grandson of Oba Adenekan Sijuwade Olubuse I, who was the first Ooni ever to travel out of his domain. At the invitation of the colonial governor, Oba Adenekan visited Lagos in 1903 to give his ruling, whether the Oba Elepe of Epe was entitled to wear a beaded crown.
From his early days, Okunade Sijuwade's name was not complete without the addition of Prince. He had a regal look that conjured the image of "Ooni Lola" (future king). Prince Okunade Sijuwade (as he was then called) started his elementary education at Igbehin School Abeokuta, owned by the C.M.S Mission and later proceeded to Abeokuta Grammar School under the tutelage of famous Reverend Ransome-Kuti between 1944 and 1947.
While in Abeokuta Grammar School, his Principal, Reverend RansomeKuti, wanted to flog the young Sijuwade, for some misdemeanor. As the principal raised his whip, the young prince dared the great disciplinarian, not to hit a 'KING". Anyway, this rebuff did not stop the famous disciplinarian from hitting the 'king". However, the young prince had made his point.
For a short while in Oduduwa College, he was always mistaken for a school teacher but deliberately, he did not correct the impression because he was always impeccably dressed. Okunade Sijuwade will be remembered by many of his classmates, who usually referred to him as "Mayor", and also, as a particularly diligent student and quite mature, for his age and as someone, who unlike many of his colleagues at school, had been familiar with the cosmopolitan life in Lagos at that time , the centre of good life in Nigeria.
As a strange coincidence, the early life and circumstance of birth of the new Ooni of Ife, Enitan Adeyeye Ogunwusi, was also full of mysteries. He was born in 1974 to Prince Ropo Ogunwusi, a radio and television anchor at the Broadcasting Corporation of Oyo State, Ibadan (BCOS) and Late Magaret Wuraola Ogunwusi from Ile-Opa Family compound, Ile-Ife. Enitan's birth and circumstance of birth had been predicted by a prophet who told his father-Ropo, that he will become a famous and a distinguished personality from birth and will be a distinguished leader.
He would be born, as the seer predicted, at exactly 1 p.m. and that everything about his life will be quick and fast. He was born at exactly 1 p.m. on the 17th of October 1974 and was instantly named "Enitan" by his father and Adeyeye by his grandfather. Like the seer predicted, everything about him was quick and fast. He had his first child at the age of 19 years and grew into early maturity.
He went to school at Loyola College, Ibadan and Ibadan Polytechnic, where he earned his HND in Accountancy. Like his distinguished forebears- Adesoji and Okunade, who were successful businessmen and entrepreneurs, and whose versatile wealth of exposure and enterprise formed a formidable backdrop to their eventual rise to the throne of Ile-Ife; Enitan also went into business early, shortly after school and his endeavours became an instant success.
He has been involved in Engineering, Procurement and Construction (EPC) in Nigeria and internationally for 12 years. He has been directly involved in the development of over 2500 housing units in Nigeria over the last eight years. He led the government delegation team to Canada, for strategic alliances and partnership with Ondo State Government on solid mineral potentials of the state in 2002 at the age of 28. This led to the formation of Amalgamated Mining and Exploration Company Limited, owned by the Ondo State Government.
He also facilitated the biggest lead and aluminum recycling plant set up in Nigeria by the National Steel Company of India in Ota, Ogun State. The new Ooni employs over 300 youths and has over 400 direct employees in his various companies. Ooni Enitan Ogunwusi has carried out real estate development for several monarchs and high profile Nigerians. Adesoji and Okunade, dominated the landscape of the Yoruba nation, for an uninterrupted period of 85 years.
They were modernists, trail blazers, path finders, role models and proselytizers of the Yoruba tradition, culture, norms and mores. It is a justifiable expectation that the new Yoruba monarch and potentate, -Ooni Adeyeye Enitan Ogunwusi will lift up higher, that noble touch, carried by Adesoji and Okunade, for an uninterrupted period of 85 years. It will also justify their long cherished dreams of a worthy successor, because, success, without a worthy successor is unsuccessful.
By Hon (Barr) Femi Kehinde, Former Member, House of Representatives National Assembly Abuja, representing Ayedire/Iwo/Ola-Oluwa Federal Constituency of Osun State, (1999-2003) & Principal Partner Femi Kehinde& Co (Solicitors) 84, Iwo Road, Ibadan.