By Emmanuel Elebeke
The Director General and Chief Executive of National Identity Management Commission (NIMC), Mr. Chris Onyemenam has said that only 10 million Nigerians had been captured in the ongoing National Identity Number enrollment exercise across the country.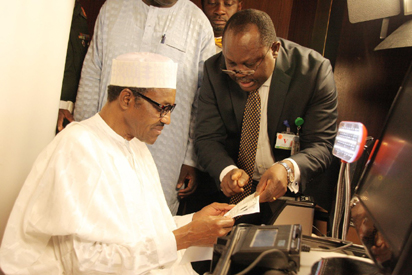 The NIMC DG disclosed this yesterday while presenting a paper entitled: The Role of Efficient Identity Management System in Medical Emergency, at the 10th year anniversary celebration of Lifeline Care Association held in Abuja.
Onyemenam decried what he called 'the problems of inefficient management system in medical emergencies in the country and attributed it to lack of unique identification infrastructure in the system.
He emphasized the importance of efficient identity management infrastructure, which he said will lead to patient identity management system and urged Nigerians to key into the enrollment exercise.
According to him, "Up to date, we have made deliberate effort at delivering the infrastructure so that what we can do going forward is to publish the data base, which is currently under 10 million. You can imagine where we are from 120 million target? We shall continue to deploy infrastructure to enroll people as long as Nigeria exists.
"The reason we have identity chaos today is because of the absence of unique identification and for us the solution is to create one single data base that would capture everybody and give them unique identity that cannot be disputed."