* Says Buhari has made right choices
Former Vice President and chieftain of the All Progressives Congress, Atiku Abubakar, yesterday, affirmed that President Muhammadu Buhari, has made right choices with the nominees in his incoming cabinet, expressing optimism that they will be agents of change, who will place the country above any parochial interest.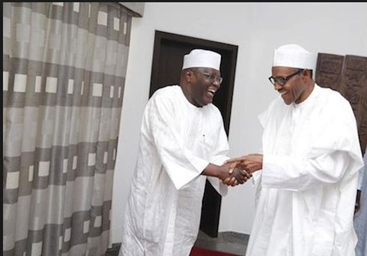 Atiku, who spoke in Kano, through the chairman, Atiku Loyalists Group, Alhaji Muhammadu Sugar, against the backdrop insinuations, that he (Atiku) was not happy with the list of ministers, stated that he was happy with the list.
Sugar, pointed that the calibre of persons who made the list have provided him (Atiku) hope that the country was on the right path.
Also refuting media reports that Atiku was among the big losers on the ministerial list, for not having a candidate, Alhaji Sugar stressed that in the first place, Atiku never sought for any of his supporters to be on the list.
According to him, the minister-nominee from his Adamawa home town, Musa Muhammad, is just like a son to Atiku.
He however, noted that presently, the country needed the joint contributions of the teeming masses of the country, if the real change Nigerians were yearning for would be possible.
According to him, the populace must be ready to rally round President Buhari to effect the change.