As economic experts continue to give divergent views about the just concluded 21st Nigerian Economic Summit on achieving competitiveness, inclusive growth and sustainability, investors are calling on government to ensure good economic policies, conducive business environment and regulations to boost development in all sectors.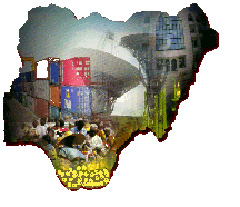 In a chat with Sunday Vanguard, the National President, Constance Shareholders Association of Nigeria, Mr. Shehu Mallam Mikail,explained that the summit was only an eye opener to local and foreign investors, but can not guarantee rapid economic growth that the country needs, nor will it provide solution to economic recession that the Central Bank of Nigeria (CBN) predicted.
He said, "Look at what is happening in  the stock market and how the country is experiencing recurring investments out flow worth billions of naira. For Nigeria to move forward, our regulatory authority must bring a better approach for investments to thrive. Also the Nigerian Stock Exchange (NSE) needs to come out with better ways to enable investors use facilities of the capital market."
On what impact the summit can make on the economy generally, he said, "I cannot see the summit making much positive impact on the economy, until government puts the right structures in place to address infrastructure decay. Entrepreneurs in Nigeria face challenges of lack of basic infrastructure, multiple taxations, harsh regulatory environment insecurity and inefficient ports facilities. So, for the recommendations from the summit to make any impact, government should streamline the system. Let government be serious in formulating consistent policies for sustainable growth".
He went on, "Today, there is funding gap in the system, especially for Small and Medium Enterprises (SMEs), which means the public and private sectors must work in synergy to ensure sustainable growth. Getting appropriate type of financing for SMEs is important. For example, in agriculture, you need what is called Equity Money to finance long term projects. Also, our Gross Domestic Product (GDP) is based mostly on the formal sector while informal sector is excluded, so there is need for the informal sector to be carried along. Other issues to be addressed include prudent utilisation of public funds, enabling business environment and easy access to credit facility. For Nigeria to move forward, economic reforms must create jobs, alleviate poverty and improve the living conditions of people".
The summit, which focused on inclusive growth, provided suggestions on how Nigeria and other economies within the West African sub-region can achieve long-term growth.  The summit drew participants from private sector, former ministers, public servants, foreign and local investors, entrepreneurs, operators of SMEs, officials of the World Bank, industrialists, governors from various states, security experts, members of National Assembly and observers from the Civil Society group, among others.