By Abdulsalam Muhammad
KANO—Emir of Kano, Muhammad Sanusi II, has stripped his predecessor's eldest son, Alhaji Sanusi Ado Bayero of his Ciroma title for insubordination.
The Ciroma Kano, eldest son of late Alhaji Ado Bayero, lost to Sanusi on June 8, 2014 in a bitter succession dispute.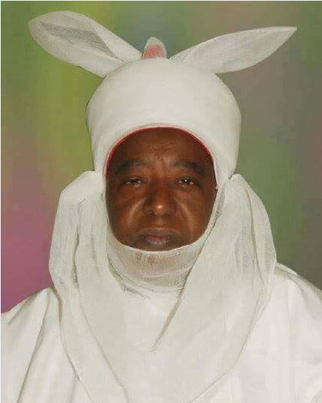 In a two-page letter by the Senior Councillor and Galadiman Kano, Alhaji Abbas Sanusi, the Ciroma Kano was accused of insubordination.
The announcement by Galadiman Kano revealed that the deposed prince had been replaced by his younger brother, Alhaji Nasiru Ado Bayero, who until lately was Turakin Kano.
Galadiman Kano, in the letter, said: "It is mandatory on members of the Emirate council to declare their support to the new emir as soon as the new emir emerges.
"The Ciroma Kano, who by virtue of his position in the emirate, was the District Head of Gwalchmai, failed to toe tradition.
"The untoward action of the dethroned Ciroma totally contravenes established rules of Kano's rich history and compromised the teachings of Islam.
"The provisions of the Sharia law and custom compel every member of the Kano emirate council to be loyal to the new king with the demise of the incumbent. God, in His infinite wisdom, gives power to whosoever He wishes and takes it away from anyone He so wishes."
He said since the new Emir of Kano, Alhaji Muhammad Sanusi II, was installed over a year ago, Alhaji Sanusi Ado Bayero had failed to pay him homage.