By Emmanuel Aziken, Political Editor, Henry Umoru & Johnbosco Agbarakwu
Whether a Freudian Slip or not, the assertion by an unrecognised presidential aide that President Muhammadu Buhari is shy around women has again captivated the imaginations of Nigerians on the persona of the president.
Though presidential spokesman, Mr. Femi Adesina was quick to disown the supposed aide, and also deny his claim, the issue has refused to die.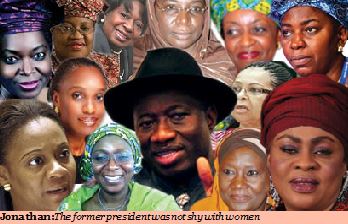 However, the facts speak for itself on the issue.
Against the estimated 31% involvement of women at the onset of the President Goodluck Jonathan administration in 2011, President Buhari on his part, has started his course with what many are protesting as a miserly 17%. Even worse, the incumbent has proved even more restrained in appointing women into other executive positions.
The president's supposed disinclination towards the feminine gender was foretold before the presidential election. Mrs. Patience Jonathan, wife of President Jonathan had warned women that Buhari if elected would reverse the gains achieved by her husband in lifting the number of women among the nation's decision makers.
Remarkably, the issue is one that is being discussed with hushed tones especially among APC members, especially those who supported the president.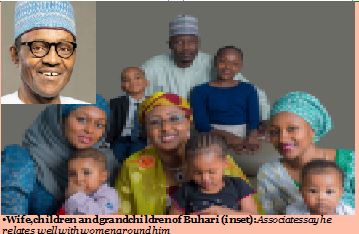 Some others, it would seem, would want to live in denial like Mrs. Sharon Ikeazor, one of the leading female enthusiasts of the president.
Contacted on the issue at the weekend on phone, Ikeazor sternly fired back charging that the media should rather face issues of priority to the nation especially the case of the Internally Displaced Persons.
But not so for Mrs Hauwa Shekarau, Country Vice President, International Federation of Women Lawyers (FIDA), who accuses the president of betraying the support given him by women during the election.
"The past administration has set a record in terms of appointment of women into key decision making positions.
"We expect the new government to even do more but we are getting below 10 per cent and truly it is a complete marginalisation of women and in this 21st century it is unacceptable," she said in a statement.
Subscribe for latest Videos