Mallam Yusuf Ali, SAN, is a reputable legal practitioner who has contributed immensely to development of law in Nigeria. In this interview he spoke on  reasons why the constitution should be amended to remove immunity for the President and the Governors when the issue is on  corruption.
Besides,  he spoke on the efforts of the Nigerian Bar Association, NBA, to stamp out impersonation  in legal practice in Nigeria. Excerpts:
By Abdulwahab  Abdulah
SOME Lawyers have picked holes in some constitutional provisions. Are there things that can be done to guarantee a constitution that is highly revered?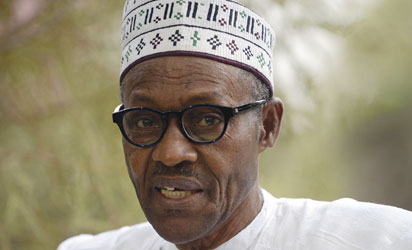 You see, Constitution  is a living document. And like human beings, it is not a perfect document. You can't have a perfect constitution. Constitution usually develops and evolves. Let's take the American Constitution for example. It is usually the interpretation by the courts that engenders amendments.
A constitution cannot contain everything that you think could be in a document; otherwise it would become an encyclopedia. And, it is the interpretations of the provisions that would flesh it up.
Levels ofgovernment
They would form the body of the constitution as you go on. For me, the present Constitution has lots of issues; the issue of devolving of power in the tiers of government. I want a situation we had in 1963 Constitution where we had three items on which each levels of government could legislate upon.
We have issues on the exclusive legislative and concurrent lists that would spell out things and then, the issues that would be on the residual legislative List. The concurrent and exclusive would be for the federal government alone; the concurrent would be on what the federal and state can legislate upon and the other one would be the one that only states can dabble into.
I have always advocated and supported the call for the abrogation of Section 308 that talks about immunity for people in public offices. All I am saying is that it should be whittled down. How do I mean? Cases that border on corruption should be exempted from immunity.
That is, if there is a valid allegation of corruption, nothing should stop the security agencies from proceeding to investigate either a sitting president, vice president, or a sitting governor or deputy governor. If a prima-facie case is established which can be taken to court, immunity should not cover that.
I say that because I've discovered in this country that immunity is not suppose to be forever. It is supposed to cover you while you are in office, but I know Nigerians suffer general amnesia. Once somebody has spent his term and he leaves, nobody seems to remember he has committed any offence.
So, that problem remains there. That is why some of us said we should clear these cases of mis-governance. And, of course, my immediate constituency, the judiciary, I have advocated for a better provision to ensure the independence of the judiciary.
Some legal practitioners  are of the opinion that plea bargain is a way of allowing corrupt persons to escape justice. How do you react?
Corruption is already here; you must look for all legitimate means of ensuring that all our monies that have been stolen is brought back. Let us face it, there is nothing evil about plea bargaining once you have the rules that will guide it. Our major problem is that we simply jump into it without any rules guiding it.
That is why people are saying it has been abused and so on. For me, it will be difficult to prove that someone stole N5billion, because those who commit such crimes are people who are well connected. They have the resources to fight to the end, and because of the uncertainty of litigation everywhere in the world, when the matter goes to court you cannot say this is the way it will end until it finishes.
Lightersentence
Law is based on facts. That is why people in America encourage it. If you stole about N2billion, they would say look, the option are these – If we take you to court and undergo trial, and it is against you, you will go to 21 years in prison, but if you agree to drop N1.8billion, we will let you go and save us useful time to do other things and also save our resources.
Then, you are given a lighter sentence because you have returned substantial parts of the money. And as a country, it pays us better rather than to insist on pounds of flesh that might never come. Never forget that those who commit this kind of crime are people who can afford the best lawyers anywhere in the world.
So, they can afford the best of defence. That is why often, people wonder why someone who stole N20 would go to jail, but one who stole N20 million is set free. It happens everywhere in the world, not only in Nigeria.
If you watch the O J Simpson trial or Oscar Pistorius trial in South Africa, because they are celebrities, they hired the best lawyers. When former United States President Bill Clinton, was to be served an impeachment notice, he hired the best lawyers. It is only a fool that would not deploy the best resources to defend himself.
There has been an argument that the Attorney-General of the Federation should be a Senior Advocate of Nigeria, SAN, considering the fact that there are many brilliant and versatile lawyers who are not SANs. What is your take on this?
When you are going for a competition, you don't choose your second best. In the committee of the Nigerian Guild of Editors, you have to pick the best to be the leader. Among accountants, you don't just pick a University graduate but a Fellow of the chartered accountant. So, you don't want to put up someone who would not give you the quality of service needed to be at your best. You won't get someone who though is occupying the position, he still feel something is missing. Never!
Highesthonour
The truth is that being a Senior Advocate of Nigeria (SAN) is the highest honour. So, when you want to appoint an Attorney General of the Federation, you ought to put somebody who would not be unduly intimidated by other people. If you put any other lawyer who is not a SAN, he would be ambitious to become one and in the process, some critical things could suffer because of his ambition. It is like somebody in the university system; who is not a professor, there is limit to what he can do.
For example, if you are not a professor and become the Vice Chancellor, it means that for the time you are there, nobody would be promoted to the professorial chair because you cannot sit at a meeting or chair a meeting of professors and you are not one. The Vice Chancellor is the chairman of promotions committee of universities. So, that is why if you want to appoint a Vice Chancellor, you appoint a professor so that there would be no problems, as other things will follow. So, it is the same thing.
We've produced many SANs since 1975. Now, there is no reason for you to think you want to produce somebody that is not a SAN to become the Attorney General of the Federation. You want to put a lawyer that could be a match to any lawyer in any part of the world in terms of attainment; this possibly informs the decision to always have a SAN as Attorney General.
To what extent do you think the stamp and seal adopted by the NBA to sanitise the legal profession can work?
It is a good idea and innovation because we have been having series of  ''fake lawyers'' that is, those who were not called to the Nigerian Bar. May be they are people who failed the Bar exams or drop-out from the university. So, the stamp and seal is going to assist us to ensure that such people are wielded out.
This is because in the stamp and seal, it contain your call number and year with the Supreme Court. So it will cut down radically the people involved in this act. Beside it will also authenticate all documents filled in the court. This is because once you affixed  your stamp and seal, it indicates that indeed you are a lawyer.
Is there any mechanism put in place to checkmate forgery on the stamp?
Before now, the honesty level of Nigerians was very high until some years back, when things have changed. The society moral has gone down, even to the extent that people counterfeit drug now. The societal moral is so low that people don't know they should not do such thing. However, I believe, the Bar is taken the initiative to address all these things.
The low performance of the law students at the Bar exams in the last few years, is becoming worrisome. The argument is that probably some of the lecturers are not up to the task. What is your view on this?
I always believe that when students failed, there are many factors responsible, which may be lack of seriousness from the student, lack of seriousness on the part of the lecturer, environmental problems, financial problem and the general falling standard of education in Nigeria.
The problem with education is that it is garbage in-garbage out. The quality of law graduates from the law faculty from our universities has declined. Also, that is the reflection of the standard of the students that left the secondary schools for the universities. You can see mass failure of the WAEC.
Sign ofseriousness
Here, that is where you have less than 40 per cent of the students that passed English Language and Mathematics. That is the beginning of the problems. Most students does not exhibit any sign of seriousness for what they are doing now. There are so many distractions. In our days, it is difficult to see students involving in the politics going on in the society, reading the political barometer and comment.
The problems also is that the economy is not helping matters. I believe quite honestly that it is the barrage of the society problems today and of course, the dedication of the teachers is very important. I believe 50 percent of those teaching are doing so because they have no alternatives, on the contrary, during our days, large percentage of teachers chose teaching as profession.