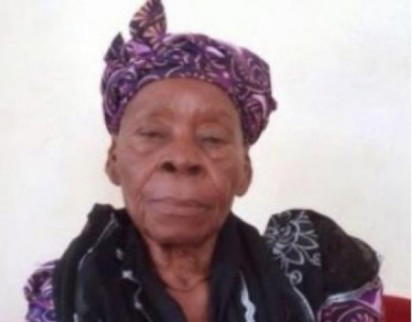 Lagos—A 91-year-old woman, Madam Roseline Ololo has notified the Lagos State Police Command of her intention to picket the office of the state governor, Akinwunmi Ambode alongside members of the civil society movement over the refusal of government to return Metropolitan College and Isolo Secondary School to her as agreed.
Madam Ololo, who with her late husband, Chief Michael Ololo established the schools through their company, Akaix West Africa Limited in 1955 with the first batch of 19 students in Surulere area of Lagos, stated this in two separate letters to the governor and the police through her lawyer, Malcolm Omirhobo.
According to the letters, copies of which were made available to reporters, Omirhobo said he had no choice than to embark on another peaceful protest starting from September 21, 2015 owing to the failure of the state government to honour its agreement to return the schools.
In the letter to Ambode, Omirhobo stated that: "As a result of the foregoing, our client is embarking on a massive rally/protest at the Lagos State Government House and environs on Monday, the 21st day of September, 2015.
"Our client shall also sieze the opportunity to address a world press conference on her 39 years of agony as a result of the Lagos State Government refusal to return her schools to her contrary to the provisions of the law of the land."
Following expansion purposes, Omirhobo was relocated to the present site at Ire-Akari, Isolo in 1966 and eventually moved there in 1974.
In 1976, via the Education (Private Secondary Institutions Special Provisions) Law, the Military Government of Lagos State took over 48 Private Secondary Schools from their owners, including Metropolitan College. In the process, Isolo Secondary School was carved out of Metropolitan College on the same expanse of land hosting the college.
However, in 2001, the administration of Bola Ahmed Tinubu repealed the law and returned the said 48 private schools to their owners, but Metropolitan College was curiously not returned, a development that brought about a law suit.
Akaix West Africa had contended that the retention of part of the school was against government's restructuring of the educational system of divesting and allowing the private sector to invest in the educational system so as to provide the conditions in which students can learn to the highest standard and prepare themselves to meet their future needs.