By Innocent Anaba
JOS—Governor Simon Lalong of Plateau State has said that the state government was collaborating with President Muhammadu Buhari and the military task force in the state, "Operation Safe Heaven" to ensure the security of life and property.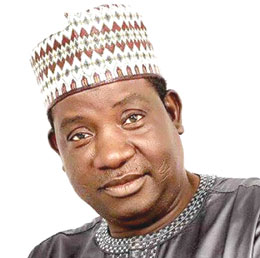 The governor, who stated this at the Church Of Christ In Nations, COCIN, headquarters in Jos, during the special thanksgiving to mark his 100 days in the office, said very soon, the insecurity challenges facing the state would be a thing of the past.
He said: "Soonest, we will prepare people to go to heaven, not to die, but we will make Plateau State heaven for people to stay."
He thanked God and the People of Plateau State for his election, saying: "We are not celebrating 100 days in office, we are only reminding the people of Plateau of the contract which we have with them and with that contract, people will like to know the steps we are taking to fulfil our obligations to them. Many people do not last for 100 days, but God in His infinite mercies has kept all of us and given us the grace to be here today.
"We have many days to go, we have paid salary arrears up to five months without receiving bailout funds. We have not received our own bailout fund and as soon as we receive the fund, we will not allow unpaid salaries any room in the state. Government is a continuum, we are addressing the uncompleted projects we inherited from the past administration because they are for the people. The Airport road and bridge contractor will be mobilised to go back to site this week.
"We are restructuring the civil service for the overall interest of the people. On security, we are doing a lot of things with the Presidency and Operation Safe Heaven, very soon, insecurity will be a thing of the past, we must protect the lives of the people of Plateau State."
Earlier in his sermon, the President of COCIN, Rev. Dr. Dachollom Dachiri urged leaders to hold unto God so that they can serve the people better.
He said: "Hold unto the Lord well. If you hold Him tight, the changes you will bring will be good and permanent, the Plateau project is the project of all of us."