By Simon Ebegbulem
BENIN CITY—OIL and gas producing host communities in Urhobo and Isoko nations in Delta State, have petitioned President Muhammadu Buhari over alleged neglect and lack of employment opportunities for their indigenes.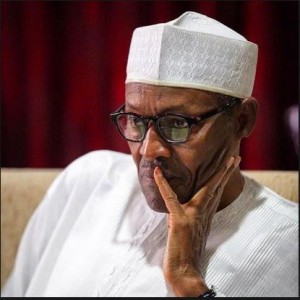 They appealed to the President to look into their plight and assured that they would allow the Federal Government open up the Utorogu gas plant and flow stations which the communities shut due to the alleged neglect. They also expressed their desire to give the Federal Government the opportunity to deal with the issues raised without resorting to crisis.
Chairman of Otu-Jeremi, Olorugun Eric K. Sajini and President General of Edjophe, Chief E.O.B. Akpoguma, in a letter addressed to the President, lamented that the Niger Delta Development Commission, NDDC, and the Ministry of Niger Delta Affairs which were set up to address the problems in the region, were used as drain pipes rather than tackling the problems of the region.
"These federal and state agencies rather than alleviate the plight of the people, now serve as drain pipes through which corruption thrives. It is our belief, Your Excellency, that the present administration, with its change agenda and anti corruption crusade, will bring succour to our people.
In as much as we are ready to support your administration, it is our fervent prayer that you set up a fact finding body that will look through the areas and report to you on the way forward.
"It is our belief also that since the Niger Delta Progressive Forum has intervened in this matter, they will be able to follow it to a conclusive end."
The chairman of the NDPF, Austin Atakpo, said the essence of intervention of the body was basically to ensure that peace reined within the region which contributes more of the nation's wealth and that with the shutdown of the gas plant in the communities, it was felt that activities of the people did not send the right signal to the present government in place.
Atakpo pointed out that the leadership of the NDPF needed to prove to the federal government that "we are in support of what it is doing, so shutting down the gas plant was a distraction, even though the issues raised by the aggrieved communities were germane."
He added that there was the urgent need for the necessary authority to be aware of such ugly development for possible intervention in the overall interest of the people, the region and the country.