By Dr. Alim Abubakre
After four years of price stability, oil prices experienced a significant downward shock over the second half of 2014 and through to  August  2015,  falling  from around $105  to   below  $40. Despite the partial recovery  last week, oil prices remain at dramatically low levels.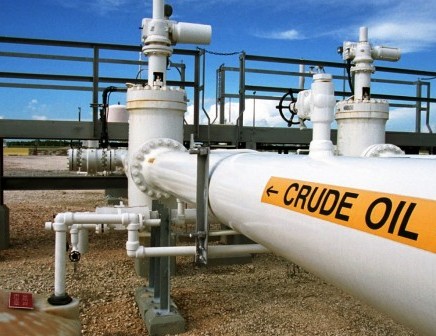 The IMF recently highlighted that African countries are potentially at the greatest risk from the decline in oil prices, with oil revenues accounting for more than 75% of government revenue in some African nations.  The effects of the plunging oil price has  started filtering  through, with Africa accounting for 10% of the world's total oil supply in 2013 and at least 8% of the world's untapped reserves, clearly action needs to be taken to cut the costs associated with exploration  and production. At the same time, there is also a significant need to maximise revenues to ensure the industry and  the people and countries  it supports can continue to prosper.
The countries worst affected by the protracted period of low oil prices include Nigeria, Angola and Sudan. Although Ghana, Tanzania, Mozambique and Uganda have only recently joined the ranks of oil and gas producing countries, along with the other Sub-Saharan nations, these countries currently have exploration and production ventures underway which have been hit hard by the fall in revenues. Given some African governments' significant reliance on  the  industry, it is  understandable that the local economies  are  suffering.
This cannot be allowed to continue  and therefore there is an urgent need for governments and key stakeholders alike to take action.  It is in response to this thatTEXEM  presents the  UK's only  oil and gas summit on Africa that  convenes  distinguished speakers and  delegates  from the entire oil and gas value chain.  Hence,  building on its track record of partnering with top universities such as Oxford University to train African ministers and senior executives, TEXEM  presents the  UK's only  oil and gas summit on Africa that  convenes  distinguished speakers and  delegates  from the entire oil and gas value chain.    The Leaders in Africa's Oil and Gas Summit will commence with a welcome dinner at the prestigious Institute of Directors banqueting hall, on 21st of October 2015 and is free for the next 50 registrants for the summit.
The dinner will provide an opportunity to network with many distinguished oil and gas professionals from Africa, Europe and other parts of the world along with senior board members and executives. Availability for the dinner is on a first come, first serve basis. Reservations must be made by 20th September 2015.There is also an optional strategy and governance masterclass delivered and certificate issued  by the University of Oxford  on the 23rd  of October.  More information could be found at  www.loilgassummit.com
Some of the confirmed speakers  include:
Rt Hon, Mark Simmonds, former UK Minister for Africa and Deputy Chairman of the Commonwealth Enterprise and Investment Council
Fortunato Costantino, Director Cargill and Former Chief Executive Officer of Sahara Energy International
Scott Desmarais, Partner at McKinsey & Company (Head of African Oil and Gas Practice)
H.E. Crispin  Atama Tabe  Mogodi, Minister of Hydrocarbons (Democratic Republic of Congo)
H.E.  Basile Atangana Kouna, Minister of Water and Energy (Republic of Cameroon)
Ibukun Adebayo, Co-head of Emerging Markets at the London Stock Exchange Group
Ramin Lakani, Regional General Manager, Europe & Sub-Saharan Africa (ESSA), Halliburton
Tassos Vlassopoulos, Global Strategy & Marketing Director, GE Oil & Gas
Case-studies of where African oil and gas stakeholders and governments can look to for exemplary resilience to the  recent decline in  oil prices  such as  the MENA region, will be discussed at this summit. The Middle East in particular has been able to achieve this based on a number of factors including significant oil and gas reserves, low debt and sufficient liquidity, as well as  strong private-public sector partnerships.
Despite the challenges, there is still huge potential in the African oil and gas industry.  Earlier this year,180 trillion cubic feet of natural gas was discovered in Mozambique's Rovuma Basin – enough to supply the needs of Germany, Britain, France and Italy for more than 18 years. For the sub-Saharan region to be a successful player in the global oil and gas industry, companies, state authorities and stakeholders must act now. Governments must create the economic and legislative conditions to enable African  companies not only to survive, but  also continue to  invest  in  order to  remain competitive in the global markets.
The summit will provide an invaluable platform for many of Africa's distinguished ministers of  petroleum, leaders in the oil and gas industry and financial / investment professionals to address the issues that the industry currently faces in the wake of lower global oil prices.
The summit organizers have  strategic partnerships with London Stock Exchange, Foreign and Commonwealth Office,  Law Society UK,  Africa Energy, Financial Times, Petroleum Africa, Royal African Society, Business Council for Africa, All  Africa.com, Institute of  Directors, University of Oxford, Thisday, Vanguard, Businessday and Leadership Newspaper.
Abubakre is Ceo, These Executive Minds, Texem, UK.