The Council of the Chartered Institute of Stockbrokers (CIS) of Nigeria has urged the Federal Government to develop the retail aspect of the capital market to help raise capital to fund government projects.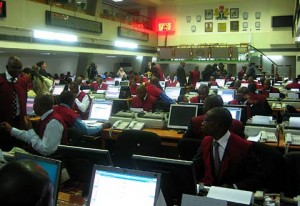 The President and Chairman of the council, Mr Oluwaseyin Abe, gave the advice in Abuja on Tuesday while speaking with State House correspondents after he led members of the council on a courtesy visit to the Vice President, Prof. Yemi Osinbajo.
Abe said that raising the funds would derive from the participation of more companies in the capital market and the resulting boost in investors' confidence.
According to him "Since the fall of the (capital) market in 2008, we realised that the retail investors ran away from the market, which is why our market wakes up and falls every now and then. From the regulators' point of view, a lot of strategies have been put in place. From the operators' point of view, a lot of strategies have been put in place.
All we want to do is to take the market to the people for them to see the market as their own. And the earlier we develop the retail aspect and encourage more companies to list in the market the more confidence will come to the market.
Also we realise that funding of government activities will not be sustained by the orthodox monetary institutions, such as the banks. Most of these (public) projects are long-term in nature and that is what capital market is meant to achieve, rather than the money market."
Abe spoke of the need for more companies to be listed in the equities market to deepen the sector and help grow the economy."We have said to the government that we want to see more companies come to list on the capital market; we want to see the participation of the stockbrokers and the entire capital market community in financing some of the government projects. And if you do this we can enrich and deepen the depth of the market in general. The market is not there and so we need to evolve policies that will involve everybody, especially the retail aspect of the market: the regulators, the operators; we must all work together to achieve this.
We have seen that the government is refocusing the economy entirely from oil to other areas. So this cuts across people in the commodity exchange, the stock exchange, the OTC (Over-the-Counter) market, the bond market and so everybody must work in the same direction to make sure that we have a very formidable market."
Abe also said that the visit was to inform the vice president of the willingness of the capital market community to work with the government to develop the capital market especially its local content.
Subscribe for latest Videos