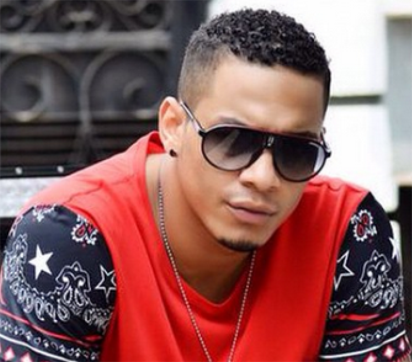 By Tofarati Ige
Malcolm Clint Obinna Onyeyiri is the only artiste signed to one-half of P-Square, Peter Okoye's label, P-Classic. Malcolm also happens to be a cousin to the Okoye brothers.
In a recent chat with Showtime, P-Classic says that refusing Peter Okoye's offer to sign him to his label was like rejecting God. In his words, 'I'd been doing my thing on my own thinking that it's not good if I use the advantage that I'm P-Square's cousin to come to the limelight, because people might think I'm trying to ride on their popularity.
So I tried doing my thing on my own until Peter told me that he likes what I'm doing on my own, and that he would like to sign me as his artiste. At that point, I felt that saying no to him would be like saying no to God, because he is one of my mentors, and will always be; the same with Paul and the rest of the P-Square team. That's what actually led to where I am right now.'
Speaking about his style of music, he said, 'I used to do pure Naija Afrobeat, but when I started with Peter, he said I had to be re-branded; he told me I have something that can appeal to Nigerian people, and that's what we're working on right now.
My new sound is a mixture of EDM Electro House, and Naija Afro beat. Basically, I would define my sound as Electro Afro Beat.'