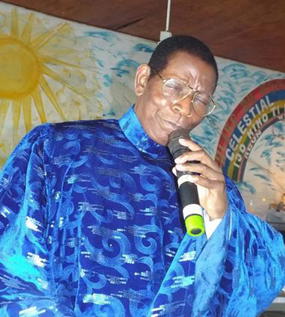 By Tofarati Ige
30 years after the transition of SBJ Oshoffa, the founder of the Celestial Church of Christ, the fond memories he left behind are still reverberating.
The festival held in his honour called Reminisces of an Ecclesiastical Icon, on Saturday 12th of September 2015 at The Summit Ikeja Lagos, witnessed a potpourri of music, lectures, comedy and encomiums.
The event was organized by CCC Greater Tomorrow Group and anchored by Comedian, Koffi who thrilled the audience with his timely and amusing jokes. Music renditions came from the Celestial Church of Christ Mass choir who sang with palpable passion. Recalling his relationship with Prophet SBJ Oshoffa, Bishop George Amu said: "I knew him when I was 32, now I am 75.
I worked too close to Baba Oshoffa that I became his confidante. He helped people to see the light in the Celestial Church."
His daughter, Edith Oshoffa-Adewusi also had this to say about her dad: "I miss him and I love him the more. I am very proud of what he has done in life and for what he stands for. I will say that when I was a child papa instilled discipline in us"
Gospel artistes like Steve Pelemoh, Imole Ayo and others also added their own bit of excitement and entertainment to the epoch making event