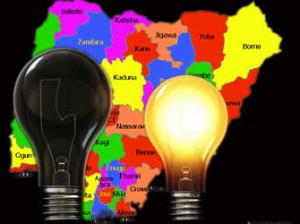 Power
By Henry Umoru
ABUJA—THE Senate was told, yesterday, that the Federal Government has invested a N2.74 trillion in Nigeria's power sector over the last 16 years (1999 to date).
The investments were made during the regimes of former President Olusegun Obasanjo; his successor, late President Umaru Yar'Adua, and President Goodluck Jonathan.
The Permanent Secretary, Ministry of Power, Ambassador Godknows Igali, and the Managing Director, Niger Delta Power Holding Company, NDPHC, Mr. James Olotu, disclosed this before a Senate Ad-hoc Committee probing the power sector from 1999 till date.
Furthermore, Olotu revealed that contrary to popular belief, the National Integrated Power Projects, NIPPs, which gulped about $8.23 billion or N1.64 trillion were actually being funded from the Excess Crude Account, rather than from ministerial provisions.
Power in military era
Speaking further, Ambassador Igali told the Senate that former military Heads of state, who ruled the country from the overthrow of former President Shehu Shagari, up to 1999, when democracy was reinstituted, crippled the power sector.
According to Igali, this is because the successive regimes not only failed to recruit the relevant engineers for 19 years, but also failed to invest in the power sector during their reigns.
He disclosed that out of the 79 power generation units, only 19 were functioning at that time, adding that no new power plant was constructed from 1991 to 1999.
He recalled that the last plant, Shiroro was built in 1991, long before the emergence of Obasanjo as president in 1999, adding that consequently, the power sector depreciated rapidly due to lack of consistent investment and funding until Obasanjo began the power reforms.
Democracy brought improvement
Igali said further: "When democracy came, the government inherited the sector that had not made capital investment for a long time and not a single engineer was recruited in 19 years. Despite the effort at investment by government, we have not been able to invest in a consistent manner in the power sector.
"Investment from government and the private sector must go up gradually but consistently, as fluctuation will not help our economic development. I do know that despite government's effort at funding the power sector, the nation continues to experience epileptic power supply. However, it takes time to stabilise."
He equally recalled that when Obasanjo came to power in 1999, electricity generation capacity was a mere 1,750 MW, noting that in view of the volume of investment required, the Ministry had to bring in the private sector which resulted into a reasonable improvement from what it used to be.
Funds appropriation
Igali further disclosed that despite the sector's need, budgetary votes were seldom released fully, noting that the country cannot realise the full benefit of any investment in power unless the value chain elements – generation, transmission and distribution were also revamped.
He gave a breakdown of the appropriation and money released from 1999 to 2015 as follows:
*1999 – N11.206 billion appropriated, N6.698billion released;
*2000 – N59.064billion appropriated, N49,785 billion released;
*2001 – N103. 397 billion appropriated, N70.927 billion released;
*2002 – N54.647billion appropriated, N41.196 billion released;
*2003 – N55.583billion appropriated, N5.207billion released;
*2004 – N54.647billion appropriated, N54. 647billion released;
*2005 – N90.283 billion appropriated, N71.889 billion released;
*2006 – N74.308 billion appropriated, N74. 3 billion released;
*2007 – N100 billion appropriated, N99.8 billion released;
*2008 – N156 billion appropriated, N112 billion released;
*2009 – N89. 5 billion appropriated, N87billion released;
*2010 – N172 billion appropriated, N70 billion released;
*2011 – N125 billion appropriated, N61 billion released;
*2012 – N197. 9 billion appropriated, N53. 5billion released;
*2013- N146 billion appropriated, N49 billion released;
l2014 – N69.8 billion appropriated, N48 billion released; and,
*2015 – N5. 240billion appropriated, no money released yet.
However, he said that it was only in 2009 that the power sector witnessed a full appropriation, adding that the annual net funding shortfall ranged from 22 per cent to 67 per cent.
Intervention funds
According to Igali, about N155 billion intervention fund was released to the Ministry for the Multi-Year Tariff Order, MYTO, to cushion the effects of the shortfalls in expenditure for the power sector between 2009 and 2013.
The funds were given for a period of five years. A breakdown of the interventions funds are as follows:
*2009 – N30.8 billion;
*2010 -N43.2 billion;
*2011 – N37.0 billion;
*2012 – N11.5 billion; and,
*2013 – N32.6 billion.
Outstanding labour issues
Speaking on the defunct National Electric Power Authority, NEPA, the Permanent Secretary, who noted that every aspect of power has been sold, except for the transmission units, said that about 2,000 workers were yet to be paid off.
He noted that many who claimed to be staff of NEPA do not have valid documents, adding that parts of the proceeds from the privatisation exercise were used to settle labour claims of over 46,000 workers by the Bureau of Public Enterprises, BPE.
He said the payments were made through the office of the Accountant General of the Federation and the National Pensions Commission.
Electricity operations
Speaking on the high cost of operations in the power sector, Igali who noted that a healthy infrastructure expansion programme required continual investment, said that about "60% – 70% is the typical utility debt to equity profile. Infrastructure projects should be fully funded over a three-year budget cycle.
"Typical Capital Cost (based on a 200:1 Naira/USD exchange rate), Gas processing plant N30 – N40 billion; each Gas pipeline N12 million per inch per km; Generation N200 million per MW; Double circuit 330 kV transmission line: N85million per km; Double circuit 132 kV transmission line N80million per km; Transmission transformer N16 million per MVA; Single circuit 33 kV distribution line N6.5million per km; Single circuit 11 kV distribution line: N6million per km; and Distribution transformer N2.5million – N6 million each."
No witch-hunting
Earlier, the Chairman of the Committee, Senator Abubakar Kyari, APC, Borno North, insisted that the exercise was not to witch-hunt anybody, but a fact finding one in the interest of Nigeria.
Expected to appear before the Committee today are the Nigerian Electricity Regulatory Commission, NERC; Bureau of Public Enterprises; BPE; Power Generating Companies, GENCOs and Power Distributing Companies, DISCOs.
It would be recalled that Senate President Bukola Saraki, had last month announced a 13-man ad-hoc Committee to carry out a holistic investigation into the management of funds appropriated to the power sector from the Olusegun Obasanjo civilian administration to date.
Senator Saraki had urged members of the committee to consider their reputation and integrity and come up with a report that would be acceptable to Nigerians. He lamented that a lot of money had been spent on the sector with no results, while Nigeria is still faced with the challenge of power supply.
The committee  was also saddled with the responsibility of looking into irregularities in the unbundling of the Power Holding Company of Nigeria, PHCN and to inadvertently probe how the Obasanjo, Umaru Yar'adua and Jonathan administrations managed funds allocated to the sector.
It  was charged with the task of looking into the entire power value chain including generation, transmission and distribution with a view to identifying what the problems in the sector are.
Saraki who noted at the inauguration of the committee three weeks ago that the task before the panel is huge, had however frowned at the continued absence of regular supply of electricity despite the country's huge investments in the sector.
Kyari, in his remarks during the inauguration detailed the nature of the investigation his committee is saddled with,saying, " to have a close look at the entire power value chain (generation, transmission and distribution) calls for review of our policies in order to obtain optimum performances across the board.