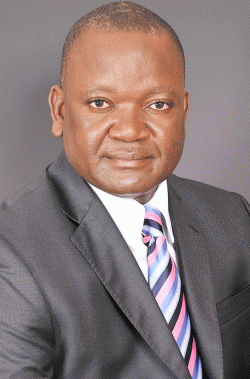 Gov Samuel Ioraer Ortom
By Peter Duru
MAKURDI—Benue State Governorship Elections Petitions Tribunal sitting in Makurdi, Benue State, has adjourned indefinitely and reserved judgement to a date yet to be announced in the case between Governor Samuel Ortom of the All Progressives Congress, APC, and the Peoples Democratic Party, PDP, candidate in the last election, Terhemen Tarzoor.
At the resumption of sitting yesterday, counsels to the parties were each allowed 30 minutes to adopt their written addresses and also file and move preliminary objections.
In his address, counsel to Governor Samuel Ortom, Chief Adeniyi Akintola, SAN, urged the Tribunal to dismiss the petition on the grounds that it was not properly filed and that "there was no grantable relief being sought as provided by Section 140(2) of the Electoral Act 2010 as amended."
He contended that the petition lacked merit, frivolous in nature and long abandoned by the petitioner.
On his part, the All Progressives Congress, APC counsel, Sebastian Hon, SAN, who relied on the provisions of section 221 of the 199 Constitution, urged the tribunal to invoke the principles of 'res judicata' to dismiss the petition on the premise that a similar matter by the Peoples Democratic Party had been dismissed by a competent court, while Prof. Tony Ijohor, SAN, urged the Tribunal to dismiss the suit for incompetence and failure of the petitioner to prove his case.
In his response, counsel to the petitioner, Terhemen Tarzoor, Mr. Adebayo Adenikpekun, SAN, urged the tribunal to uphold the petition and declare all votes cast for Ortom in the last election as invalid since the party fielded no candidate in the election.