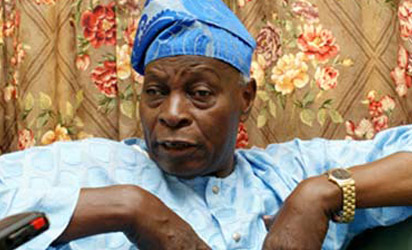 By Henry Umoru
ABUJA – FORMER Spokesperson of former President Goodluck Jonathan Presidential Campaign Organisation, Chief Femi Fani-Kayode has condemned the abduction of former Secretary to Government of the Federation (SGF), Chief Olu Falae, calling on security agencies to as a matter of urgency fish out perpetrators of the act.
In a statement Monday, Fani-Kayode who described the act as a dangerous development, said that the people of South West cannot watch idly while leaders of the zone and Afenifere were being humiliated.
According the former Minister of Aviation, " The abduction of Chief Olu Falae is not only unacceptable but it also an exceptionally dangerous development. I say this because he is not only an elder-statesman of our country but he is also one of the most revered leaders of Afenifere and the south-west.
"We cannot sit by idly and watch our leaders and elders being endangered, shamed and humiliated in this way. It is the governments job to keep us all safe and secure and they are failing in that duty. I call on the President and our security agencies to effect the expeditious and immediate release of Chief Olu Falae.
"They must rescue him from these vagabonds and vandals as soon as possible before things get out of hand. Let it be clearly understood that if anything happens to him and if he doesn't come home hale and hearty we will hold the Federal Government responsible and there will be consequences. Those that are in power would do well to take what I have said very seriously. "
Subscribe for latest Videos