By Anayo Okoli
UMUAHIA— Senator Mao Ohuabunwa representing Abia North in the National Assembly has described the lopsided appointments so far made by President Muhammadu Buhari without yet any person from the South East as a time bomb waiting to explode and urged the President to redress the matter.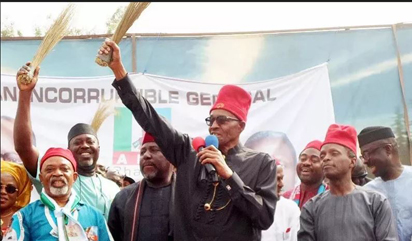 The senator, therefore, called on the leaders and members of the ruling All Progressives Congress, APC, in the zone to speak out on the issue.
Ohuabunwa also called on President Buhari to give Ndigbo a special attention by declaring a state of emergency on the federal roads in the zone, most of which he said had turned to death traps.
The Abia North senator had equally condemned the call in some quarters for a fresh National Conference, saying that there is no need for that as the President could find many useful things in the last conference.
He urged the President to quicken his slow system of administration, saying that by now, the National Assembly ought to have gotten the ministerial list.
"Ndigbo are disappointed because we learnt that the party had agreed to give the position of Secretary to the Federal Government to an Igbo person, so when it was given to another area, it was a big shocker for all of us.
"In APC, we have some Ndigbo and I believe that they are the first people to shout because when the appointment will come, those to be appointed are APC members. I expected them to say we are here with you but nothing has come to us.
"The President is looking for people with impeccable character, let us assume he has not found such in APC members, but we know we have many of them.
"One man I will like to canvass for is Dr. Ogbonnaya Onu, I see him as a man of integrity, I see him as a man of consistency. Even
politically, he is not a political harlot.He has remained consistent, he is not moving because the crowd is moving. I feel that he is that man character the president is looking for."