•More than 1,000 killed since Buhari assumed office
By Favour Nnabugwu
Over 2.1 million people have been internally displaced in northeast Nigeria in six years insurgency by the Boko Haram group, according to International Organization for Migration (IMO).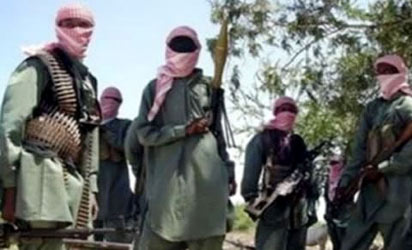 The IMO said the new figure released in Abuja yesterday, covered internally displaced people (IDPs) in the north-eastern states of Adamawa, Bauchi, Borno, Gombe, Taraba and Yobe as well as the central state of Nassarawa and Abuja.
The organisation attributed the increase in the number of displaced persons from initial 1.5m to the current 2.1m to the intensification of attacks carried out by the insurgents, as well as to improved access to previously inaccessible areas of Borno state, where the IDP population is now well over 1.6 million.
The IOM said the majority of those displaced by the violence (92%) now live in host communities while the remainder live in camps or camp like sites, adding that the victims were in dire need of food and shelter.
According to IOM Nigeria Chief of Mission,    Enira Krdzalic,"The recent spike in attacks by insurgents triggered the increase the number of displaced persons by the hardline Islamist group in recent months.
More than 1,000 people have died in Boko Haram attacks since May 29 when President Muhammadu Buhari came to power.
"Many IDPs, especially in host communities, have yet to receive basic items including food and shelter."
"It is very important for the authorities and humanitarian partners to speed up the delivery of adequate assistance to these people,"Krdzalic  added.
Attacks by Boko Haram, which seeks to impose a strict Islamic system in northern Nigeria, have killed at least 15,000 people since 2009.
The extremists have carried out deadly ambushes across Nigeria's borders and in recent weeks suicide bombers, many of them women, have staged several attacks in Nigeria, Cameroon and Chad.