By Jimitota Onoyume
PORT HARCOURT— Rivers State Police Commissioner, Mr Musa Kimo, yesterday, said that he was anxious to see the release of kidnapped Vanguard columnist, Donu Kogbara.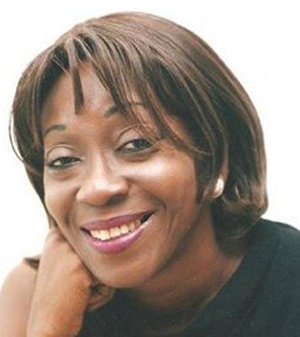 Speaking at the state Police headquarters, he said that he did not want to disclose details of efforts so far made by his command on the issue, expressing strong hope that she would soon regain her freedom.
"Let me assure you (the media) and Donu's family that we are doing all that is possible to rescue her to reunite with her family. We are more worried than you on this issue. But we will not disclose details of our operations to the media," he said.
Kogbara was abducted on August 30 at her Nkpogu residence in Port Harcourt. The Police Commissioner said his men have intensified efforts to rescue her.
Similarly, Chairperson, Ijaw Mothers Union, Doris MacDaniels, has condemned Donu Kogbara's abduction, saying those behind it should release her unconditionally.
"Ijaw mothers are very pained by this ugly incident. It is scary. Before now, we thought women were protected. Wherever she is, we believe she is all right.  God whom we all serve will ensure she is safe and released unhurt.
"Those behind this should leave women out of it. I don't pray anybody goes through this, whether man or woman, but they should please leave women out of this because we are the weaker vessels. It is worse when a woman is kidnapped because the home is shut down completely. As Ijaw mothers, we beg the kidnappers to release her as she is a mother, a woman and a weak vessel. They should please release her," she pleaded.
Also, Chairman, Isoko South Local Government Area, Delta State, Mr Ikpokpo Itiako, has joined in the call for Ms Kogbara's release.
Itiako, who lamented the abduction in a statement, said he was deeply saddened by the incident. He said he had read Kogbara for several years in the  Vanguard.
Ikpokpo appealed to those holding her against her wish to release her unconditionally, stressing that she should be spared the trauma of abduction.
"I have read Kogbara in the Vanguard newspaper for years. I am deeply touched by her abduction. I appeal to those behind it to release her unconditionally. She does not deserve this from her fellow countrymen."
Subscribe for latest Videos