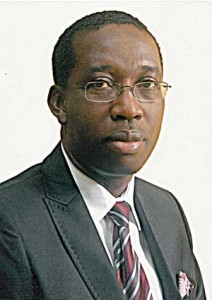 Benin—Governor Ifeanyi Okowa of Delta State, yesterday, advised Nigerians to be concerned with the change process rather than President Muhammadu Buhari's wealth. Okowa decried various statements from some Nigerians over the Buhari's declaration, saying "What the President has today in terms of his personal wealth ougth not to be the business of Nigerians."
He spoke in Benin, Edo State at the 13 years anniversary celebration of Rock of Ages Christian Assembly International Incorporation. Okowa, however, said that Buhari's declaration was a welcome development.
Responding to questions from newsmen after the service on President Buhari's asset declaration, he said: "I don't comment on asset declaration, assets declaration is personal.
"But his personal wealth and all he has at the moment is not supposed to be the business of Nigerians. The only thing that we should be concerned about is what is going to be his output in government, that is where we should concentrate on."