By Ugochukwu Alaribe
Aba—Candidates of the All Progressives Congress, APC, in the 2015 state Assembly polls,  from the South East zone, have urged state governors in the country to use the bailout funds to pay arrears of salaries and gratuity owed workers in their states.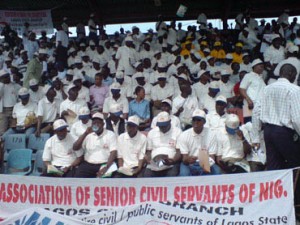 In a chat with Vanguard in Aba, Abia state, leader of the group, Comrade James Chikwendu, said it is important for the governors to strictly disburse the fund for the purpose for which it was approved and warned against diversion to other projects.
"We commend the presidency's prompt release of funds to the troubled state governments in Nigeria and urge them to use the fund judiciously. As it is a right steps in the right direction which has the backing of law. We implore state governors to ensure that they pay workers and pensioners, owed arrears of salaries and gratuities, and resist any temptation to misappropriate the fund," Chikwendu said.
He commended the President Muhammadu Buhari and Vice President Yemi Osibajo for slashing their salaries by half, describing it as an act of patriotism motivated by a burning desire to save the country from economic wastages.
Chikwendu called on other political office holders to emulate the President and cut wastages to save their states from bankruptcy.