By Lucky Oji
EFFURUN—THE Urhobo Nationality Council, UNC, yesterday, slammed critics of President Muhammadu Buhari in the Niger-Delta over his recent appointments, urging them to be patient and watch how the development would unfold.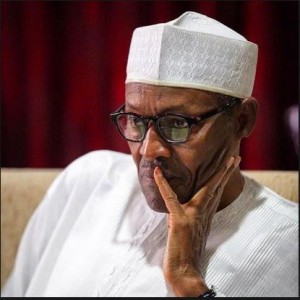 The group in a communiqué issued by its President, Comrade Joel Ileleji , National Secretary, Comrade Progress Omo-Agege and the Publicity Secretary, Mr. Ejiro Etaghene, after a review on the recent appointments made so far by the President, condemned in its entirety, some Niger-Delta groups criticizing him of being sentimental in his appointments.
The communiqué which called on all Nigerians to support Buhari's administration, said the president's action so far was aimed at cleaning up the mess left behind by the 16 years of Peoples Democratic Party, PDP, government, emphasizing that not until corruption was thoroughly wiped out, Nigerians wouldn't see the needed change.
While applauding Buhari's achievements in his 100 days in office, the communiqué pointed out his efforts in ensuring that power supply is now relatively stable with over 4000 megawatts of electricity being generated and the uniform pump price fuel across the nation and scarcity of the products which is becoming history.
The group had also maintained that Nigerians are pleased with the President's fight against corruption and that, no amount of blackmail would deter him from probing past public office holders with the view of recovering all stolen funds.
The group in the communiqué appealed to President Buhari to appoint the Urhobo as ministers, ambassadors and members of federal boards and parastatals, reiterating that Urhobo they gave APC the highest votes in Delta State in the presidential election and should not be left behind.