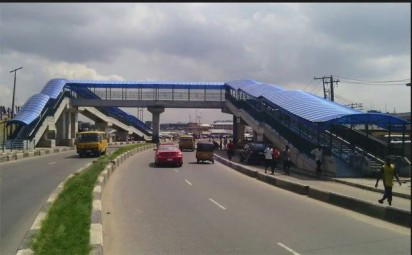 By Starrys Obazei
Activists, led by the national coordinator of Concerned Human Rights of Nigeria, CHRN, Mr. Declan Ihekaire, have called on President Muhammadu Buhari to build more footbridges across the nation to save pedestrians from getting killed while crossing busy highway.
Speaking at a public awareness campaign (with placards) under the pedetrian bridge at Ikeja Along Bus-stop on Agege Motor Road, Lagos, last Thursday, Ihekaire also called on Nigerians to make use of the bridges.
He further called on the President and state governors to carry out a feasibility studies of all the places that needed footbridges, and to construct the bridges urgently to avoid further wastage of lives.
"Nigerians must be forced to make use of the bridges and those who flout the law should be arrested and prosecuted, he said.