By Anayo Okoli
UMUAHIA—Abia State health workers have suspended their five months old strike which they embarked upon to protest non-payment of arrears of their salary.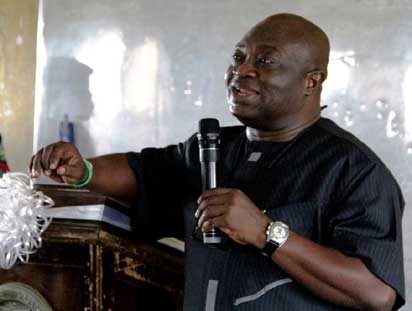 The workers from the State Health Management Board, Abia State University Teaching Hospital, ABSUTH, Aba and Social Welfare officers from the Ministry of Women Affairs, under the aegis of their union JOHESU, had been on stike in the last five months due to non-payment of arrears of their salary.
Sources from the Abia State chapter of Nigeria Labour Congress [NLC] disclosed that the union leadership met last week with the Governor who gave the assurance that he would pay the arrears soon.
According to the source, the governor has promised to use the over N14 billion bailout fund approved for the State to clear all the arrears of the salary.
The governor was said to have promised to pay within two weeks, May and July salaries of the striking workers and also clear other arrears soon.
He was also said to have promised to remove disparity in salary in the sector by October.
On the strength of this promise, the State Council of NLC convinced the health workers to suspend the strike and go back to work today.
Following the agreement, the State Chairman of NLC, Comrade Uchenna Obi-Igwe issued a statement suspending the strike.
"NLC Abia State council in collaboration with Joint Union of Health Workers [JOHESU] are suspending their five months strike embarked on at ABSUTH, HMB and Social Welfare Officers of the Ministry of Women Affairs.
"The suspension takes from midnight of Sunday, September 7th 2015. Normal work resumes on Monday by 8am", Obi-Igwe's statement said.