By Emma Amaize
ASABA—HUMAN rights activists in Delta State have sharply disagreed on President Muhammadu Buhari's scorecard at the end of his first 100 days in office. While the National President of Foundation for Human Rights and Anti-Corruption Crusade, FHAC, Warri, Alaowei Cleric and his Ijaw People Development Initiative, IPDI, counterpart,  Austin Ozobo, slammed Buhari, the executive director of the Centre for the Vulnerable and Underprivileged, CENTREP, Oghenejabor  Ikimi, rated him high.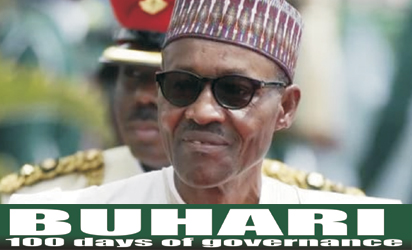 Ozobo, who is baffled by Buhari's anti-corruption battle, said: "Mr. President should stop convicting alleged looters of the nation's treasury on the pages of newspapers and seek conventional means to compel them to refund their loots if there is any. "Fighting graft with the methodology of a sorcerer will only help the looters to hide their loots in safer grounds and make them better equipped to defend themselves.
Nigerians are not interested in using dog-chasing methodology to fight graft, it is giving the nation a bad identity before the world and creating false impression that the people are not trustworthy." "We are not interested in noise making, fake facts and figures,  we need result, but unfortunately, the past 100 days has been devoted to noise making."
Ikimi, on his part, said "My score card of President Buhari's 100 days in office is very high in terms of his anti- corruption crusade,  fight against impunity and insecurity. He has used the above period to tirelessly lay the foundation of a new and a prosperous Nigeria." FHAC's Cleric faulted Ikimi, describing Buhari's 100 days as dismal, denial of spur-of-moment and unrealistic promises made to Nigerians.
"It is an achievement of propaganda with media prosecution of perceived political enemies; he achieved no tangible things other than using our scarce resources to junketing about on uncommon political honeymoon, while the economy is sliding gradually to a halt."