By Monsur Olowoopejo
Lagos state government has said that it would not re-open Hardley Apartments, owned by ex-Super Eagles Player, Kanu Nwankwo which was shut, Monday for contravening the state's environmental laws.
General Manager, Lagos State Environmental Protection Agency, LASEPA, Engr. Ademola Shabi, made the revelation during an enforcement exercise to Amuwo Odofin, said the hotel will not be opened until the management complies with agency's standards as well as sign a Memorandum of Understanding with the state government.
He said Kanu's hotel, Hardley Apartments, located on Victoria Island, ran foul of the state laws on pollution.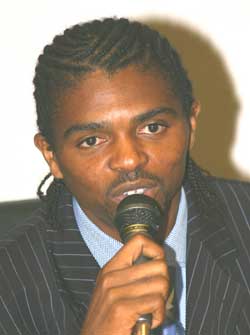 "We discovered that the emission from their generator was causing serious air pollution in the area. The outfit would have to pay fines to the state government.
Shabi also noted that 30 religious outfits,10 industries, night clubs and other business outfits were sealed by the agency to return sanity to the state environment.
He added that, "Before these facilities could be reopened, the owners of the facilities will have to send an action plan to the state government through the agency and Memorandum of Understanding, MoU must be signed between the government and the organization.
"It will serve as a guide immediately after the expiration of the action plan submitted by the organization. So when we re-visit the organization, we will use that as a guide to know if they had complied or not." he added.
He added "If we do this for another six months, the level of compliance in the state will increase."
Subscribe for latest Videos