By Perez Brisibe
UGHELLI—NIGER Delta activist and Chairman of Kokodiagbene community, Warri South West Local Government Area of Delta State, Mr Sheriff Mulade has accused Governor Ifeanyi Okowa of being biased against the Ijaws in favour of the Urhobos in the appointment of representatives on the board of the Delta State Oil Producing Area Development Commission, DESOPADEC.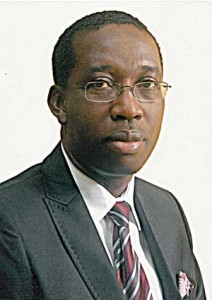 Mulade in a statement, yesterday, hinted that despite producing the largest quantum of oil in the state, the Ijaw ethnicity was allocated two representatives while their Urhobo counterpart got four.
Expressing displeasure over  what he described as a lopsided appointment into the board, Mulade said that the production of oil in the state was not based on population nor senatorial district but according to the production quantum of the oil producing communities.
According to him, "It is shocking to see that the Ijaw nation as a major oil producing area has only two members on the board while our counterpart, the Urhobos have four representatives. Does it mean that their production quantum is higher than ours?"
On the allocation of the commissioners on the board, he advised that such allocation should be based on the production quantum of the various ethnicities represented.